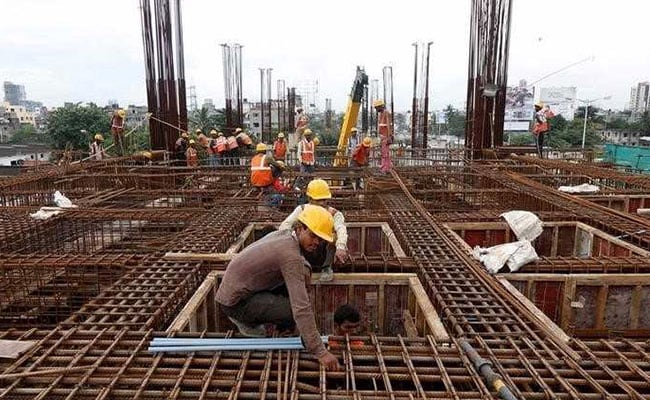 The Reserve Bank of India's (RBI) six member monetary policy committee (MPC)
raised the key interest rate
(repo rate), by 25 basis points to 6.25 per cent, which is likely to raise the EMIs of home loans and car loans since the banks' marginal cost of funding soars, prompting them to pass on the burden to the consumers. However, RBI's MPC invoked high growth, and upbeat outlook for raising the key interest rate.
The MPC notes that domestic economic activity has exhibited sustained revival in recent quarters and the output gap has almost closed. Investment activity, in particular, is recovering well and could receive a further boost from swift resolution of distressed sectors of the economy under the Insolvency and Bankruptcy Code.
Five Things To Know1. Agricultural Growth.
On the supply side, estimates of agriculture and allied activities have been revised upwards, supported by an all-time high production of foodgrains and horticulture during the year. On a quarterly basis, agriculture growth increased sharply in Q4:2017-18.
2. Normal Monsoon:
On April 16, the India Meteorological Department (IMD) forecast a normal south-west monsoon rainfall, which was reaffirmed on May 30. This augurs well for the agricultural sector.
3. High Industrial Growth:
Industrial growth also strengthened, reflecting the robust performance of manufacturing, which accelerated for three consecutive quarters in Q4. Capacity utilisation by manufacturing firms increased significantly in Q4:2017-18. The output of eight core industries accelerated in April on account of a sharp expansion in coal production, which reached a 42-month peak. The manufacturing PMI remained in an expansionary mode for the tenth consecutive month in May on the back of new domestic orders and exports.
4. High GDP Expectation:
On the basis of an overall assessment, GDP growth for 2018-19 is retained at 7.4 per cent as in the April policy. GDP growth is projected in the range of 7.5-7.6 per cent in H1 and 7.3-7.4 per cent in H2, with risks evenly balanced
5. High Trade Growth:
Global trade growth has continued to strengthen, though geo-political tensions have contributed recently to declining export orders and air freight. Crude oil prices rose sharply till May 24 on heightened geo-political tensions, but moderated thereafter on expectations of easing of supplies by the Organisation of Petroleum Exporting Countries (OPEC) and Russia.