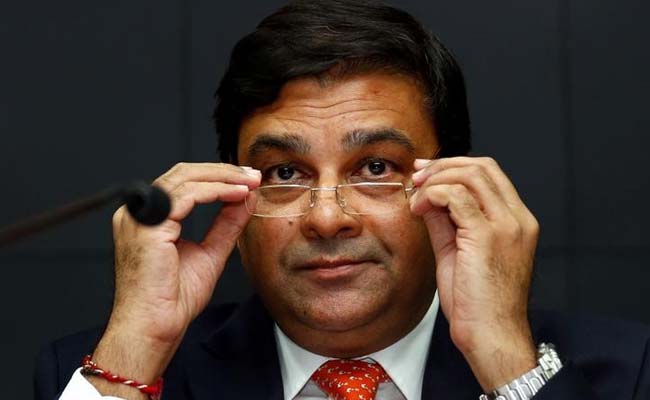 Feeling anger and pain over the recent Rs 13,000 crore alleged Punjab National Bank (PNB) fraud, Reserve Bank of India (RBI) said on Wednesday that it is determined to clean the banking space even if it faces brickbats. Governor Urjit Patel also defended RBI's role in the matter saying that the central bank has "very limited authority" over state-run banks, which are majority-owned by the government. This has, in effect, led to a system of "dual regulation", said Mr Patel, adding that this "fault line is bound to lead to tremors such as the most recent fraud". He was speaking at a university in Gujarat.
Here are 10 things you should know about what Mr Patel said:
"I have chosen to speak today to convey that we at the Reserve Bank of India also feel the anger, hurt and pain at the banking sector frauds and irregularities," said Mr Patel, according to a report by news agency Press Trust of India (PTI).
Invoking mythology, he said RBI has undertaken the cleaning up of the country's credit culture as the Mandara mount or the churning rod in the Amrit Manthan or the Samudra Manthan of the modern day Indian economy. Until the churn is complete and the nectar of stability safely secured for the country's future, someone must consume the poison that emanates along the way, he said.
"If we need to face the brickbats and be the Neelakantha consuming this poison, we will do so as our duty; we will persist with our endeavours and get better with each trial and tribulation along the way," the Governor said.
Mr Patel said RBI has in place asset quality review of banks and "we are doing all we can to break this unholy nexus".
"In plain simple English, these practices amount to a looting of our country's future by some in the business community, in cahoots with some lenders," he added.
He made a pitch for "making banking regulatory powers neutral to bank ownership and levelling the playing field between public sector and private sector banks".
The Governor launched an indirect broadside against the government, which has been critical of the role of the regulator and auditors in failing to spot the huge alleged scam.
Mr Patel said there were numerous limitations in the RBI's powers over state-run lenders, such as its inability to remove directors, replace management, push through a merger or initiate liquidation.
Noting that "success has many fathers; failures none", the Governor said there has been the usual blame game, passing the buck, and a tonne of honking, mostly short-term and knee-jerk reactions.
PNB has been in the eye of a storm after it revealed that jewellers Nirav Modi and his uncle, Mehul Choksi colluded with some of its employees to secure credit from overseas branches of Indian banks using fraudulently issued guarantees largely in the form of letters of undertaking. (With Agency Inputs)
For the latest News & Live Updates on Election Results from each assembly constituency in Madhya Pradesh, Rajasthan, Mizoram, Chhattisgarh, Telangana, like us on Facebook or follow us on Twitter for updates.