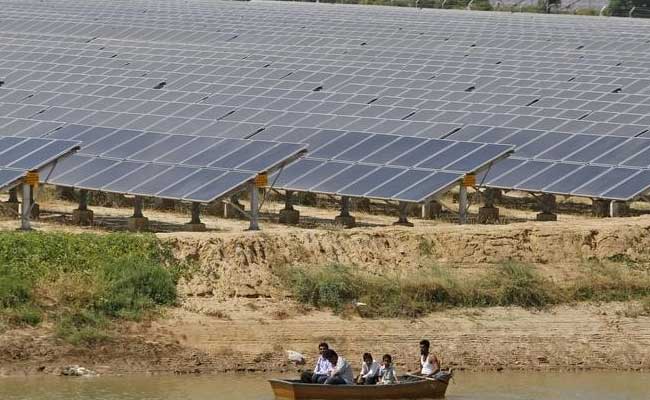 Mumbai:
Reliance Power plans to double capacity of its Rosa and Butibori thermal power plants and will set up a 400 MW solar plant in the coming years, the company's Chairman Anil Ambani said on Tuesday.
Addressing RPower's 22nd Annual General Meeting, he said it will double the capacity of its Rosa and Butibori power plants to 2400 MW and 1200 MW respectively.
The company will also set up Solar PV plant of 300 to 400 MW in the coming years as part of its capacity expansion programme, he said. "We look at future opportunities with great caution. We will not expand just for the heck of it."
He however did not share the investments to be made in the expansions.
"In the near future, we will expand the capacity of our 2 existing thermal plants at Rosa in Uttar Pradesh and Butibori in Maharashtra from the existing 1200 MW and 600 MW respectively," he said.
Mr Ambani also said the company is also pursuing value accretive Solar opportunities which includes 300 to 400 MW Solar plant.
RPower, he said, has signed an MoU with Bangladesh for setting up 3000 MW gas-based power project and floating LNG terminal. This is the largest foreign investment in Bangladesh.
Government of Bangladesh has granted approval for Phase-I at Meghnaghat near Dhaka, he said.
Mr Ambani said the company has completed Phase I of Rs 50,000 crore capital expenditure program in record time.
RPower has an operating capacity of 6,000 MW. It is also the largest private sector coal producer in the country with 20 million tons per annum capacity.
In April 2015, it terminated power purchase agreement (PPA) for Tilayia ultra mega power project (UMPP) due to non-fulfilment of land acquisition related obligations by procurers for over five-and-half-years.
This has reduced the capex by Rs 36,000 crore, he said adding the company has also initiated dialogue with procurers of Krishnapattnam UMPP on the lines of Tilaiya UMPP.
This will further reduce the capex by Rs 20,000 crore.
He said Reliance Power is amongst India's top 3 leading private power generation companies. All its plants operated at an availability of over 93 per cent in 2015-16.
The 3960 MW Sasan UMPP in its first full year of operations has recorded benchmark in coal production as well as in power generation. It produced 31,261 million units of power at 90 per cent plant load factor (PLF) besides producing 17.02 million tonnes of coal.
Mr Ambani said that Sasan UMPP has made Madhya Pradesh power surplus and financially self sustaining.
Stating that Reliance Power has robust financials amongst industry peers, he said it is conservatively leveraged with a debt-equity ratio of 1.77:1, one of the lowest in the power sector.
(This story has not been edited by NDTV staff and is auto-generated from a syndicated feed.)