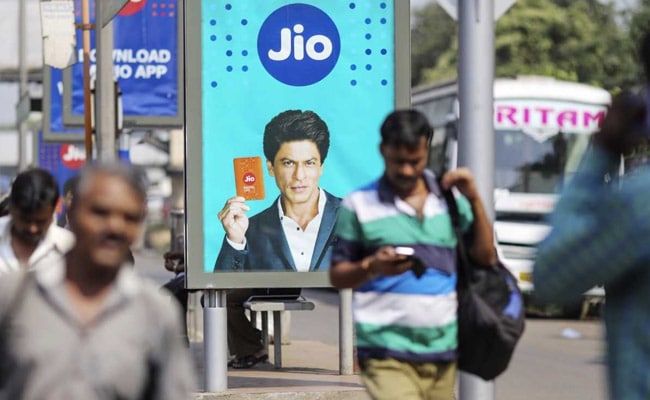 Reliance Jio
has launched a new exchange offer for customers looking to buy a WI-Fi dongle or modem, according to a statement released by the company. Under this limited period offer,
Reliance Jio customers
can avail an instant cashback of up to Rs 2,200 on purchase of new JioFi 4G hotspot device. Under the new offer, consumers can buy a new JioFi 4G hotspot device at Rs 999 and return their old non-Jio dongle or modem in a Jio Store or a Reliance Digital store. Cashback will then be instantly credited into customer's MyJio account, said the telecom operator.
Reliance Jio
's cashback on JioFi 4G hotspot device will be credited in form of 44 vouchers each of Rs 50 denominations which can be redeemed upon recharge of Rs 198 and Rs 299 only.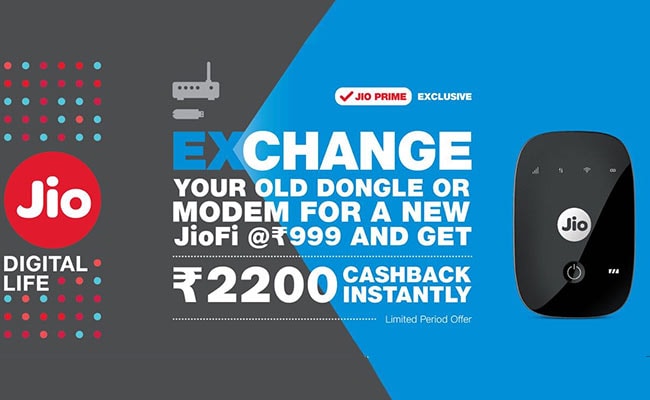 (
Cash back will be instantly credited in MyJio Account in form of 44 vouchers
.)
Steps to avail Jio's Rs 2,200 cashback offer on JioFi 4G hotspot device:
1. Customers will have to first purchase a new JioFi 4G hotspot device priced at Rs 999
2. Now, he/she must get the SIM activated and recharge it with Rs 198 or Rs 299 plan. Also Rs 99 Prime membership amount must also be added (Also read:
Jio Vs Airtel: Prepaid Recharge Plans Priced Under Rs. 50
)
3. Now, return the old non-Jio dongle or modem at any JioStore / Reliance Digital store
4. Provide your old non-Jio dongle / modem serial number and your new JioFi Mobile Station International Subscriber Directory Number (MSISDN) number (Also read:
It's Reliance Jio Vs Bharti Airtel Once Again. Target - Apple Watch Series 3 Cellular Customers
)
5. Cash back will be instantly credited in your MyJio Account in form of 44 vouchers each of Rs 50 denominations
6. These vouchers can be further redeemed by the customer