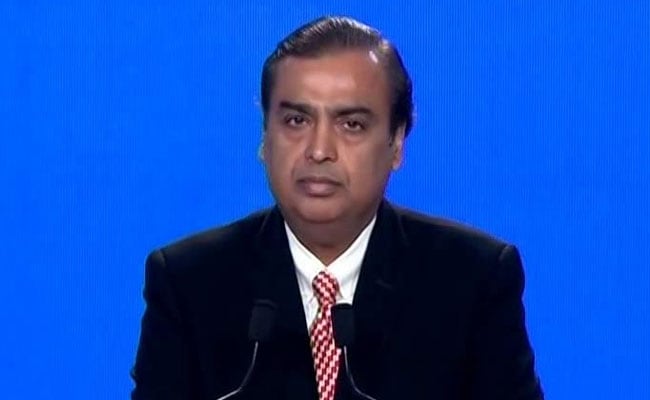 Three months after launching its 4G services, country's richest man, Mukesh Ambani, announced extension of free 4G data and voice calls till March 31, 2017.
On September 1, 2016, Reliance Jio had launched a trial run for its 4G services, that offered free services to its customers till December 31, 2016. The scheme received an unprecedented response with over 50 million new subscribers taking up the Reliance Jio sims, making the company, India's largest internet service provider among the private sector companies.
At Present, the Airtel, country's largest telecom company by revenue, has 41 million 3G and 4G subscribers.
Mr Ambani said that from December 4, new Jio subscribers will get free data and voice offer till March 31 under "Happy New Year" offer. And existing Jio subscribers will be auto-migrated to the "Happy New Year" offer.
Addressing stakeholders, Mr Ambani said that Jio has become the fastest growing technology company in the world, with 5 crore subscribers signing up in three months.
With the Launch of Reliance JIo, Mr Ambani has made a come back into the telecom sector. In 2002, Mukesh Ambani was at the forefront of the launch of Reliance Communications, now run by his younger brother Anil Ambani.
According to experts the company has invested over $20 billion in creating the 4G infrastructure in the country and has ambitions to capture 100 million users within first year of the launch. In his speech, lasting around half an hour, Mr Ambani rued the that his company was not getting support from existing telecom operators on connectivity.
Post the launch of Reliance Jio services, Mr Ambani has accused existing players like Airtel, Vodafone and Idea of not providing points of interconnect (PoIs) to his company. In October this year, Telecom Regulatory Authority of India fined the three incumbent players. Later, Airtel issued a statement saying it had provided 7,000 additional PoIs to reliance Jio taking the total number of PoIs to over 17,000.