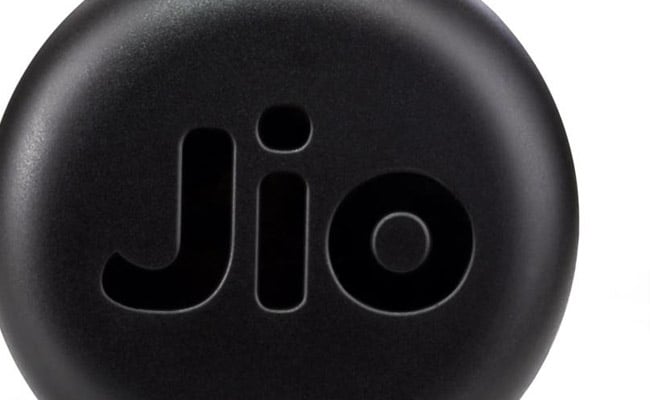 Reliance Jio has launched a new 4G LTE hotspot wireless data card JioFi. The new device, dubbed JMR815, is only available on e-commerce website Flipkart for Rs 999. According to the website, flipkart.com, JioFi supports download speeds of up to 150 Mbps and upload speeds of up to 50 Mbps. Flipkart is also providing no extra cost EMI (equated monthly instalment) to customers who purchase JioFi using HDFC Bank credit cards. Customers can also avail a 5 per cent discount on purchasing JioFi using Axis Bank Buzz credit card.
5 key things to know about the latest wireless data card of JioFi:
1. JioFi wireless data card allows up to 32 users at a time to connect to the 4G network. Thirty one of them can connect via wifi whereas one can connect via USB. Once connected, the device allows users to make HD voice calls and video calls on non-4G phones via Jio 4G voice app.
2. JioFi wireless data card has an ALT3800 Processor and supports FDD - Band 3, Band 5, TDD - Band 40. The device also has a microSD card slot and its storage can be expanded up to 64GB.
3. JioFi wireless data card is backed by a 3000 mAh battery which lasts up to eight hours and its charging time is estimated at 3.5 hours.
4. JioFi wireless data card comes with a one year warranty for the device and six months for accessories. It also has a 10-day replacement policy. The device is available only in black colour and is 74mm in width and height and weighs 95g.
5. Apart from the device, the package also comprises of a Mi-Fi data card, adapter, USB cable, battery, manual and warranty card.