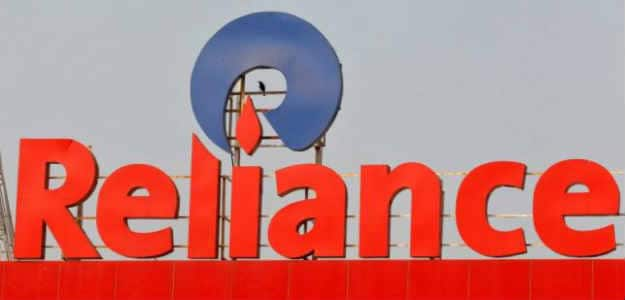 New Delhi:
Reliance Infrastructure (RInfra) on Saturday reported 43.72 per cent jump in consolidated net profit at Rs 659.85 crore for the fourth quarter ended March 31, 2016.
The Anil Ambani-led infrastructure major had a net profit after tax, share of profit in associates and minority interest of Rs 459.11 crore for the corresponding quarter in 2014-15, it said in a filing to the BSE.
Its total operating income for the period under review, however, declined to Rs 4,469.28 crore from Rs 4,596.09 crore in the fourth quarter of 2014-15.
Its total expenses declined to Rs 3,520.97 crore in the quarter under review from Rs 4,118.51 crore.
For the whole year, its consolidated net profit increased by 9.68 per cent to Rs 1,974.56 crore as against 1,800.18 crore.
"As on March 31, 2016, the consolidated networth of the company stood at Rs 27,676 crore and is conservatively financed with debt to equity of 0.9x," the company said in a statement.
On power business it said for Mumbai distribution it recovered Rs 866 crore arrears in 2015-16 and till date recovered Rs 2,248 crore and added 64,800 new consumers in 2015-16 taking the total number to 29.5 lakh.
The company "signed non-binding term sheet with PSP Investments of Canada for 49 per cent stake sale in Mumbai power business," it said adding that it expected binding offer by end of 2016-17.
About Delhi distribution it said 2 lakh new consumers were added in 2015-16 taking the total consumers to 37.5 lakh.
The company said it commissioned Rajgarh Karamsad (243 km) in Gujarat during the year besides fully commissioning WRSS (1,500 km) transmission project in Maharashtra and Gujarat.
About EPC business it said its order book stood at Rs 3,075 crore & earned revenue of Rs 2,774 crore in 2015-16.
Infrastructure business, the company said, earned revenue of Rs 675 crore in 2015-16, an increase of 10 per cent YoY and commissioned Kandla Mundra (71 km) project in Gujarat during the year.
All 11 road projects of 1,000 km are now revenue generating, it said adding discussion is in advance stage to monetise road portfolio and 3 international bidders have been shortlisted.
Mumbai Metro earned revenue of Rs 217 crore in 2015-16, an increase of 60 per cent YoY, it said adding, over 17 crore commuters travelled with 100 per cent train availability.
"Fare Fixation Committee recommended increased fare band ranging from Rs 10 to Rs 110," the company said adding it has approached State government to provide subsidy & other revenue streams to contain fare rise.
Its cement business earned revenue of Rs 1,464 crore from 5.6 million tonne per annum operational capacity in 2015-16 and is catering to key markets in Uttar Pradesh, Madhya Pradesh, Bihar, Jharkhand, West Bengal and Vidarbha region.
I
t said it signed final binding agreement with Birla Corporation Ltd for sale of 5.6 MTPA cement assets.

O
n defence manufacturing business, the company said RInfra acquired management control of Reliance Defence & Engineering Ltd, the erstwhile Pipavav Defence and Offshore Engineering Company Ltd and has received 35 industrial licences for missiles, ammunition, land & naval systems.
It said it has been alloted land at Mihan (Nagpur) in Maharashtra to manufacture aerospace equipment and naval combat systems and is engaged in discussions with leading international defence majors to capitalise growth opportunities under 'Make in India' programme.
It said it was focusing on "Air Defence Systems including Missiles and Large Aerostats via joint venture with Rafael Advanced Systems Ltd (Israel)" with opportunity worth $10 billion over next 10 years and is also focusing on aircraft manufacturing through partnership agreement with Antonov (Ukraine) for military & civil use which has an opportunity worth $5 billion over next 10 years.
RInfra said it is looking to tap large scale ammunition market globally & India which has opportunity worth $10 billion over next 10 years.
RInfra is one of the largest infrastructure companies, developing projects through various Special Purpose Vehicles (SPVs) in several high growth sectors.
(This story has not been edited by NDTV staff and is auto-generated from a syndicated feed.)