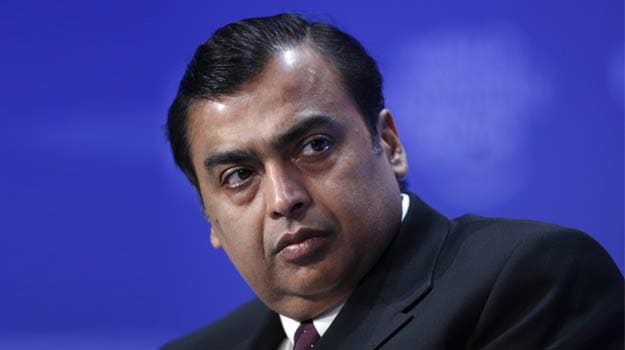 Mumbai:
Reliance Industries will spend about $680 million (Rs 4003.5 crore at $1 = 58.8750 rupees) to buy a majority stake in Network18 Media and Investments, it said on Thursday, as a potential content provider for its planned 4G internet services.

Cash-rich Reliance Industries, controlled by India's richest man, Mukesh Ambani, has been diversifying into businesses including retail, financial services and telecommunications to counter slowing growth in its core oil and gas business.

Reliance Industries, India's second-largest company by market value, had first invested an undisclosed amount in Network18 and its subsidiary TV18 Broadcast in 2012, marking its entry to the media sector.

The conglomerate returned to the telecoms sector in 2010 by winning a nationwide permit for 4G broadband services, but has yet to start commercial services.

"The broadband business, if developed right, has a very high potential of success and Reliance understands that," said Deven Choksey, chief executive of brokerage KR Choksey Shares & Securities in Mumbai.

"The media properties of Network18 are a natural fit and have the potential to make them a differentiated content provider."

Network18, founded by entrepreneur Raghav Bahl, runs business news portal moneycontrol.com and a few other news and e-commerce websites, while TV18 operates television channels including CNBC-TV18 and CNN-IBN.

Tender offer


Independent Media Trust (IMT), set up by Reliance Industries, will use the funds to acquire ownership of about 78 per cent in Network18 and 9 per cent in TV18, the company said.
IMT will also make a mandatory tender offer to minority shareholders for acquisition of more shares in Network18, TV18 and group company Infomedia Press Ltd, the Reliance Industries statement said.
The Reliance entity will make the tender offer to buy the remaining 21.96 per cent in Network18 for Rs 940 crore ($159.28 million), while it will offer to buy up to 26 per cent each in TV18 and Infomedia for a combined Rs 1,740 crore.
Network18 posted a loss of Rs 19.57 crore ($3.3 million) for the quarter ended March 31, which had widened from a loss of Rs 15.96 crore in the same period a year earlier.
Reliance held cash reserves of $14.4 billion at the end of December and was debt-free on a net basis.
Copyright @ Thomson Reuters 2014