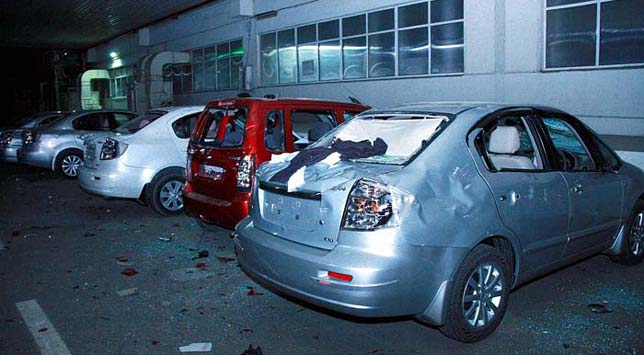 Highlights
In an exclusive interview to NDTV Profit's Vijay Iyer, D.K. Mehrotra, chairman, Life Insurance Corporation of India (LIC) talks about LIC's targets for investments in the equity market this coming year and what sectors are looking attractive to the insura
New Delhi:
Energy-to-retail conglomerate Reliance Industries is likely to report a fall in net profit for the third straight quarter Friday amid weak refining margins and declining gas output.

Quarterly net profit is seen falling 23 per cent annually at Rs 4,365 crore in the June quarter of this fiscal against Rs 5,661 crore in the corresponding quarter last fiscal. Net sales are seen rising 8.5 per cent at Rs 87,927 crore against Rs 81,018 crore.

Reliance Industries had reported Rs 85,182 crore in sales and Rs 4,236 crore in the January to March quarter.

The refining business, which accounts for two-thirds of the company's net sales and 40 per cent of the company's profit before interest and tax (PBIT), is likely to remain under pressure. RIL's gross refining margins (GRMs) is seen in the range of $6-7.1 per barrel in the June quarter against $7.6 per barrel in the March quarter on account of weak product cracks and inventory losses. The company had reported $10.3 per barrel in GRM in the June quarter last fiscal.
Reliance is likely to report higher throughput (volume) over the March quarter due to partial shutdown in the previous quarter.


RIL's petrochemical EBIT is expected to be flat or marginally improve in the June quarter. Petrochemicals is the second biggest vertical accounting for over a quarter of net sales and over one third of the profit before interest and tax. Polymer margins are expected to improve sequentially, though polyester margins may fall as compared to the March quarter.
The oil and gas vertical may continue to add pressure to the bottom line. Analysts expect the average KG-D6 volumes in the June quarter at 32 million metric standard cubic meter per day against 35.5 million metric standard cubic meter per day in the March quarter.
The company may also announce what it intends to do with the massive cash it has on its books. As of March 2012, Reliance Industries had cash and cash equivalent of Rs 70,252 crore.

Shares in the company traded 0.5 per cent lower at Rs 723.50 on the BSE at 1 p.m. The Sensex traded 0.6 per cent lower at 17,171.

Despite disappointing results, share prices are unlikely to react sharply on account of weak rupee and higher crude throughput. Most of the exploration and production risks have already been priced into share valuations. The ongoing share buyback will also limit any downside potential on the stock, analysts said.