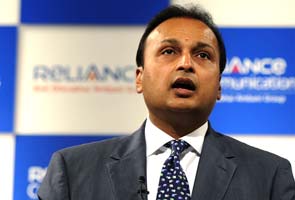 Indore: Reliance Group will invest Rs 60,000 crore in its power, coal, cement and telecom businesses in Madhya Pradesh by 2020, its chairman Anil Ambani said on Thursday. Reliance Communications shares rose as much as 6.2 per cent during the day.

Speaking at the state government's mega investor conference here, he said Reliance Group has over the past 5 years invested in four key areas of coal, power, cement and telecom.

"The Group's total investment exceeds over Rs 30,000 crore in these 4 key areas in the state making Reliance Group by far the largest investor in the state," he said.


On Prime Minister Narendra Modi's "Make in India" push, he said, "We are not only going to 'Make in India' but 'Make in Madhya Pradesh'."
"We are committing ourselves to double our investment in the state from current Rs 30,000 crore to Rs 60,000 crore by 2020 in our 4 key growth areas i.e. coal, power, cement and telecom.
"We commit ourselves to partner the state of Madhya Pradesh to become leading industrial state in the country," he said.
He also said that his group's current operations employ over 25,000 people in the state.
"We have an extensive social responsibility programme for the people of Madhya Pradesh, covering education, health, animal husbandry and many such other initiatives."
Over the past 10 years, the state of Madhya Pradesh has transformed and progressed to new heights under the dynamic leadership of Chief Minister Shivraj Singh Chouhan, Mr Ambani said.
"Chouhan is a third-time CM and the youngest Chief Minister in India. My personal congratulations to you for your visionary leadership in creating a record in the regional assembly," he added.
As of 3:14 p.m., shares in
Reliance Communications
were trading at Rs 105.25 apiece on the BSE, up 5.41 per cent from the previous close.