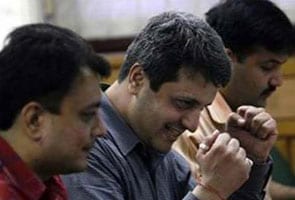 Mumbai:
Reforms by the Modi government are expected to drive the benchmark stock market index to a year-end target of 27,000 points, a US brokerage said in a report.

"We continue to expect reforms to drive markets to our year-end target of 27,000 points though we could see near-term consolidation as it absorbs worries on a poor monsoon and the strife in Iraq," Bank of America-Merrill Lynch (BofA-ML) said in its India strategy report.

The brokerage said the market impact of the budget has been reducing since most reforms, such as the recent rail fare and freight increase, don't wait for the budget. Tax rates are relatively stable and hence changes in the budget are small and have only a marginal impact on earnings.

Yet, this time the budget speech may be the first occasion where the government formally lays down its economic vision. While most of these reforms will happen outside the budget, investors will probably get an idea about the reform priorities of the government, it said.

Finance Minister Arun Jaitley is expected to focus on fiscal consolidation when he presents Budget 2014 on July 10.

"FM is likely to retain the gross fiscal deficit target of 4.1 per cent of GDP set in the interim budget presented in February. We may also see a switch towards plan expenditure funded by delayed rollout of the Food Security Act, as well as greater visibility of government divestment of public sector stock. The finance minister will likely retain the net government borrowing programme of about Rs 5,000 billion (rs 5,00,000 crore) set in the February Budget," it said.


"We see a possibility that the government may raise the fiscal deficit target to a still fiscally conservative but more growth supportive 4.5 per cent of GDP to accommodate a step-up in public capex," BofA-ML said.
It expects Mr Jaitley to tone down the aggressive tax targets announced in the February budget. Any relief in standard deduction will likely be made up through a surcharge on higher incomes. At the same time, he should get some relief from a lower food subsidy bill due to the delayed rollout of the Food Security Act, the report said.
Food Minister Ramvilas Paswan has estimated that the food subsidy could work out to Rs 1,06,000 crore, lower than the budgeted Rs 1,11,500 crore.
The key swing factor will be global oil prices. If Brent stabilises below $115 a barrel, the oil subsidy should not cross the budgeted Rs 63,400 crore at Rs 60/dollar, assuming that the 1Q15 subsidy is carried forward into next year, added the report.
The 30-share Sensex closed at 25,516.35 on Tuesday.