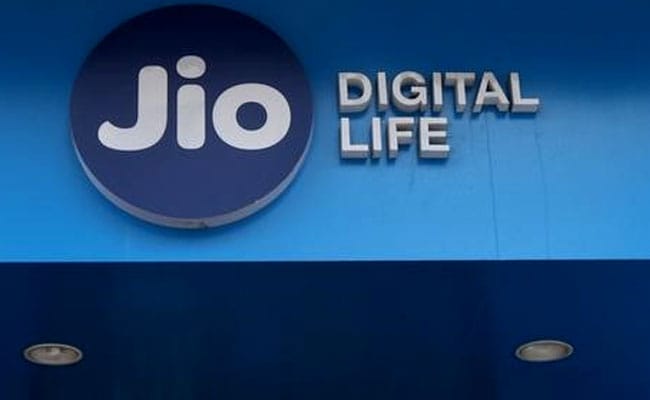 For millions of Jio customers who enjoyed free voice calls and low-cost 4G data services for over three months, the time has come now to recharge their number again to enjoy Jio services uninterruptedly. By this time most of the Jio customers must have got recharge reminders as the validity of their earlier Dhan Dhana Dhan and Summer Surprise plan is about to come to an end. To ensure that your Jio services don't get deactivated, you need to recharge your Jio number before the validity of your existing plans end.

How to check your Jio number validity

There are two ways to check details of your Reliance Jio plan: MyJio app and Jio website - jio.com.

How to check Jio validity online:

1) Open the jio.com website, and click on sign-in (right hand side top).

2) You can log in to your account using your password or an OTP, which you will get on your Jio number.

3) After you log in, the below screen will appear. On the left hand side of the screen, below the "Summary" heading you can see the remaining days for your existing plans to expire( shown within red border in the below image).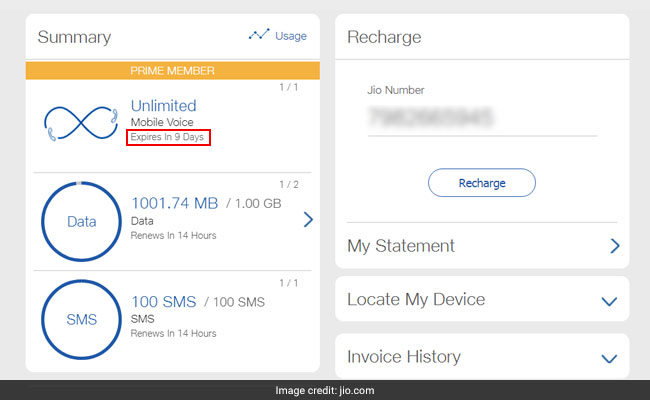 How to check plan details using MyJio app:

1) Open MyJio app and login using your password or through the SIM verification.


2) Once you open the app you can see the expiry of your existing Jio plan and the days remaining for expiry under the "Dashboard". Also you will find the "Recharge now" button at the bottom of the balance on right hand side top.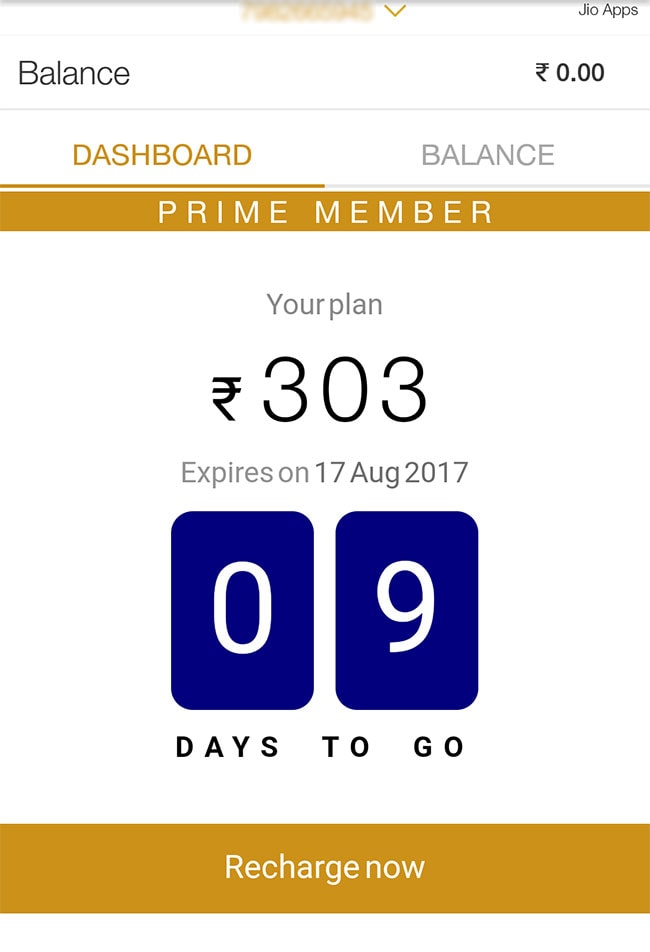 A screenshot from MyJio App

Recharge options

In good news for members of its Prime service, Reliance Jio has extended the benefits of its Dhan Dhana Dhan offer with new plans and increased validity. Under Jio's new Rs. 399 recharge, existing and new Prime members can get 1 GB of 4G data per day for 84 days along with free voice calls and MyJio app services.

Under the extended Dhan Dhana Dhan offer, Jio Prime members who had availed Summer Surprise offer can now recharge their numbers at Rs. 309 to get 1 GB of 4G data for 56 days. Similarly, if you recharge with the Rs. 509 pack, you will get 2 GB of 4G data for 56 days.

Meanwhile, Jio has launched a new recharge plan at Rs. 349, which includes 20 GBs of 4G data with a validity of 56 days without any daily limit. You can use the entire 20 GBs even in 1 day or over spend it wisely for 56 days as per your requirement. After you consume the 56 GBs of high speed data, the internet speed will be reduced to 128 kbps.

Similarly, the Rs. 999, Rs. 1,999, Rs. 4,999 and Rs. 9,999 recharge options of Jio will now come with increased validity of 90 days, 120 days, 210 days and 390 days respectively.


Here's a look at the revised prepaid plans by Jio, as per its website


Jio has also some small value recharge packs, which will enable its customers to use 4G data and unlimited voice calls by paying as low as Rs. 19. Under the Rs. 19 recharge pack, you can enjoy 200MB of 4G data along with unlimited free local and STD calls for one day. Similarly, Jio's Rs. 49 recharge pack will allow you to enjoy 600MB of 4G data, free calls and SMS for three days.

Meanwhile, Jio's weekly pack, which is priced at Rs. 96 and has a validity of seven days, offers 7 GB of data (1GB per day for seven days) along with unlimited voice calls and SMS.