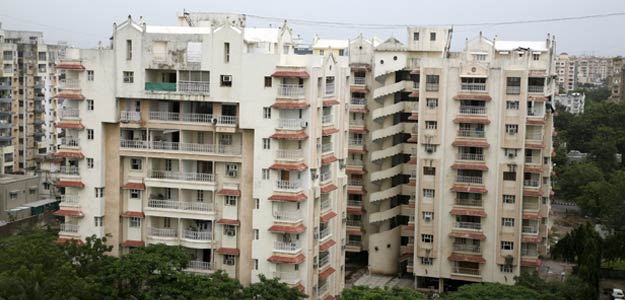 Shares of property developers outperformed the broader stock markets on Friday, with the sub-index of realty stocks on the Bombay Stock Exchange gaining 3 per cent against 0.5 per cent rise in the broader Sensex.
DLF, India's biggest listed developer, traded 4 per cent higher, while Mumbai-based Oberoi Realty advanced 3 per cent. Prestige Estates, Phoenix Mills, HDIL, Sobha, Unitech, DB Realty, etc. traded over 2 per cent higher.
Traders linked gains in realty stocks to the Real Estate Bill, which
moved closer to becoming law
after it was passed in Rajya Sabha yesterday. The bill aims to regulate the real estate sector, protect home buyers and ensure the timely execution of projects.
Analysts say the passage of the bill could lead to a re-rating of the domestic real estate sector and help the realty industry attract foreign direct investment at a time when sales have been subdued and liquidity has dried up.
"It will help distinguish good real estate companies that conduct business by the book from those who have not ... It will make buyers more confident and will perk up market sentiments as well," said JC Sharma, managing director of Bengaluru-based Sobha.
The bill makes it mandatory for residential and commercial projects to be registered with a real estate regulator which will monitor transactions and settle disputes. The bill provides protection to home buyers if the developer fails to hand-over the property on time. Builders will have to deposit at least 70 per cent of money collected from buyers during pre- sales, including land cost, in an escrow account to meet construction costs. This is to ensure that developers who run out of cash don't stall projects.
Builders would have to pay interest to home buyers for any default or delays at the same rate they charge them.
"Even though some clauses are heavily stacked against the builders, we believe that this bill has the potential to transform our industry," said Rajeev Talwar, group executive director of DLF.