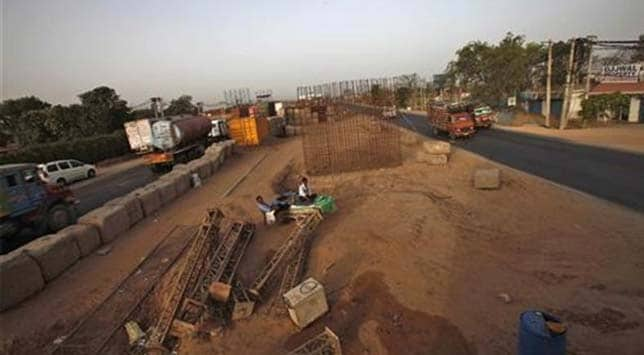 Highlights
Her promotion comes as Facebook seeks to cultivate a more mature image, as opposed to the college dorm-room startup reputation that Mark Zuckerberg founded that judged the relative attractiveness of his female classmates.
New York:
Royal Bank of Scotland (RBS) was expected to face a bill of 100 million pounds or more from last week's computer systems failure that caused massive disruption for millions of customers.
British lender RBS said on Monday it will operate extended hours at 1,200 of its NatWest branches for the rest of the week, having opened for business for the first time on a Sunday in its 44-year history as staff struggled to help customers.
Over 900 branches will be open until 1800 GMT on Monday, two hours later than usual, in a response to the crisis that one banking industry source estimated would cost between 100 million pounds and 200 million.
RBS, 82 per cent owned by the government, must pay the extra costs of opening the branches for longer and drafting in over 7,000 staff over the weekend, as well as compensating customers for difficulties arising from missed payments.
"Subject to a relatively quick resolution and the avoidance of a doomsday scenario, I think it will be manageable and cost in the tens of millions, maybe nudging 100 million," Investec analyst Ian Gordon said.
RBS, already facing a bill of more than 1 billion pounds to compensate customers for the mis-selling of loan insurance, would not comment on the likely costs.
NatWest staff are battling to get on top of a huge backlog of failed payments after a software upgrade went wrong, resulting in the bank being unable to process payments for its personal and business customers.
PR DISASTER
The resulting chaos - which left businesses unable to pay staff, bills left unpaid and customers struggling to complete house purchases - is a public relations disaster for NatWest, which could prompt customers to switch their accounts to rivals.
"NatWest should sort this mess out fast and once they have returned our money, everyone involved should change banks," a NatWest customer from Norwich in the east of England said on the bank's website.
Another complained about having to feed a family on a budget of 30 pounds as a result of unpaid wages.
In a message posted on the website, Chief Executive Stephen Hester said customers should approach the bank directly to seek compensation. Analysts said claims management companies (CMCs) could look to cash in as they have done with claims over mis-sold loan insurance.
CMCs, who take a sizeable chunk of any compensation in return for handling claimants' paper work, have been criticised by banks for wasting their time and money pursuing bogus claims.
"There will be a bunch of the usual parasite agencies which will suddenly say 'Have you been impacted by this?', you can claim," said Mike Trippett of Oriel Securities.
The episode is a further embarrassment for Hester, who admitted in February he had considered resigning following a public outcry over a proposed 1 million pound bonus payment which he opted to waive following pressure from politicians.
"This is one of the most widespread customer-service failures that we have had in recent memory. The CEO is under pressure to deliver a quick and appropriate fix," said Investec's Gordon.
Copyright@ Thomson Reuters 2012