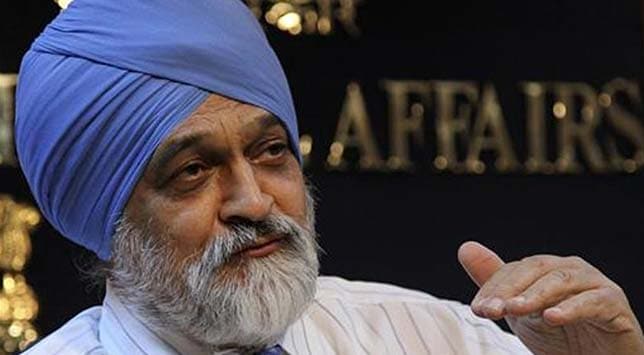 Highlights
Diwakar Gupta, managing director and chief finance officer, SBI, discusses the impact of the RBI's decision with NDTV Profit's Ira Dugal. He said he was not expecting the bank to take such an action. "A cut in SLR would not create a major impact but it wi
New Delhi:
The Reserve Bank of India's statement on the first quarter monetary policy highlights concerns on growth, inflation and deficits in that order.
The statement issued on Tuesday has words like 'growth' 67 times, 'inflation' 58 times and 'deficit' 16 times.
Although RBI has refrained from criticizing the government, there is a need for the government to rein in subsidies that form a large part of the expenditure. For RBI to rapidly cut rates, the government needs to tighten its expenditure.
Here are pointers that could explain why these parameters matter:
1) A slowdown in the economic growth cuts government tax revenue. The Indian economy grew at 5.3 per cent in the January-March period, the slowest quarterly growth figure in nine years. RBI has cut its annual growth forecast to 6.5 per cent for 2012-13 from 7.3 per cent earlier. Kaushik Basu, the chief economic advisor, said that it could grow at below 6 per cent on Tuesday.
2) RBI says that the growth slowdown has extended into Q1 (April to June) of 2012-13, and output expansion in 2012-13 is likely to stay below its potential. Newer risks to growth have arisen from slowing global trade, domestic supply constraints, bottlenecks of industrial inputs particularly with regard to coal and electricity and less-than-satisfactory monsoon so far.
3) Until July 27, 2012, the monsoon was deficient by 21 per cent compared with the long period average. In terms of the Reserve Bank's production weighted index, the deficiency was 24 per cent. This is likely to impact kharif crops, especially coarse cereals and pulses.
4) RBI governor D Subbarao called India an 'outlier'. All over the world, slow growth is accompanied by falling prices of goods and services. However, in India, persistence of inflation, even as growth is slowing, has emerged as a major challenge for monetary policy. In other words, RBI wants to cut rates but is unable to do so due to high inflation.
5) Inflationary pressures have persisted, with significant contribution from food and energy segments. Inflation expectations also remain sticky. Going forward, the decline in global commodity prices will provide some relief, but the gains have been partly offset by rupee depreciation.
6) RBI alone cannot rein in inflation. The government is not able to ease supply side bottlenecks like infrastructure. RBI supported opening up of the retail sector to multi-brand retail companies. Creation of an efficient cold storage and supply chain system leads to better price efficiencies. However, due to political opposition, the government is not able to push this key reform.
7) RBI's policy statement refrains from criticizing the government over spending, borrowing or deficits in this policy review. However, in the macro-economic survey published on July 30, 2012, RBI says that the fiscal deficit target for 2012-13 is at a risk of being breached due to likely overshooting of subsidies and shortfall in receipts. To address this risk, fiscal space needs to be created by curtailing subsidies and significantly boosting government capital expenditures to provide an investment stimulus to the economy, which would help crowd-in.
8) Fiscal deficit is the government spending more than it earns in tax revenue. RBI has called on the government to cut expenditure as revenue is also expected to slow. RBI will be able to cut borrowing rates rapidly only if the government reins in expenditure. This is because the government borrowing that equals the fiscal deficit does not leave any headroom for lending to high growth sectors to stimulate economic growth.
9) The other concern is about India's current account deficit. This occurs because India imports more than exports. Softening of global crude oil prices and moderation of gold imports may slightly lower current account deficit (CAD) in 2012-13, but risks remain, especially with slowing global growth and trade and low price elasticity of import demand.
10) Services exports (net) at US$14 billion in Q1 of 2012-13, have declined by about 12 per cent year-on-year. Current indications are that software export earnings may even be lower than projected by NASSCOM. High external debt, deterioration in the net international investment position and a moderate decline in forex reserves have weakened the resilience to external shocks. This is not good news for the rupee.