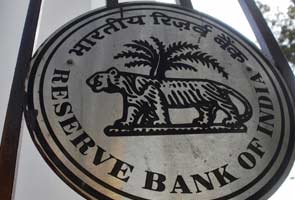 Mumbai:
The Reserve Bank of India (RBI) has tightened and streamlined norms regarding the issuing of prepaid payment instruments and capped their maximum value at Rs 50,000.
"The developments in the prepaid payment instrument segment have necessitated a comprehensive review of guidelines issued so far," the RBI said in a statement on Friday, adding that the maximum balance of any such instrument should not exceed Rs 50,000.
It said the objective is to make all issuers comply with the strict money laundering laws and all the relevant Know Your Customer (KYC) norms. No card can be issued without verifying the KYC of the issued party, it added.
The name of the issuer shall be visible prominently on the payment instrument. Banks/NBFCs (non banking finance companies)/other persons desirous of issuing such co-branded prepaid instruments need to seek one-time approval from RBI, it said.
Last time the RBI issued these norms was in April, 2009 under Section 18 of the Payment and Settlement Systems Act of 2007. Friday's norms will supersede all the existing norms under this segment of payments.
The apex bank said the new norms will provide a framework for regulation and supervision of persons operating prepaid payment systems and also ensure development of this segment in a prudent and customer-friendly manner.
The new norms also extend the definition of prepaidcard by including internet wallets, mobile accounts, mobile wallets, paper vouchers and any such instrument which can be used to access the prepaid amount.
On the capital requirements for non-bank, non-NBFC issuers, the RBI said they will have a minimum paid-up capital of Rs 500 lakh and minimum positive net worth of Rs 100 lakh at all the times.
It also capped the validity of any prepaid gift instruments at one year and also barred issuers from reloading the card.
Full KYC of purchasers of such instruments shall be maintained and that separate KYC would not be required in cases of customers who are issued such instruments against debit to their bank accounts in India which are fully KYC compliant.
The issuer shall maintain the details of the persons to whom such instruments have been issued and make available the same on demand. The issuer shall also ensure that full details of the ultimate beneficiary are obtained for furnishing to the regulator or government, as and when requested.
The RBI said only those banks which a licence to provide mobile banking transactions shall be permitted to launch mobile based prepaid payment instruments like mobile wallets and mobile accounts, while NBFCs and other persons would be permitted to issue only closed and semi-closed system payment instruments, including mobile phone based prepaid payment instruments.
On forex-based preppaid instruments, it said only those persons authorised under the Fema to issue foreign exchange prepaid payment instruments and where such persons issue such instruments as participants of payment systems authorised by the RBI, are exempt from the purview of these guidelines.