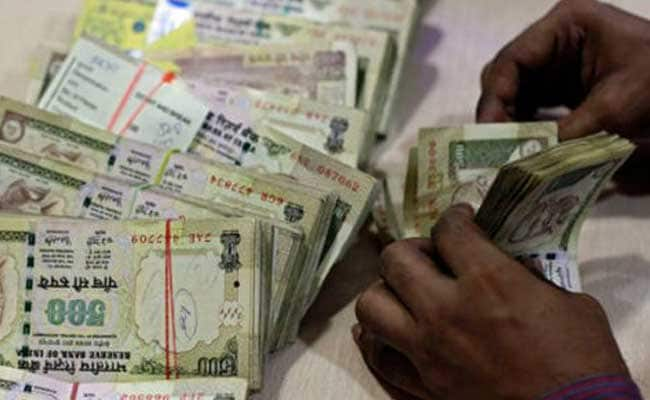 New Delhi: Demonetised Rs 500 and Rs 1,000 notes, which have been counted and processed for genuineness, are shredded and briquetted before being disposed of through a tendering process, the Reserve Bank of India (RBI) has said. A briquette is a compressed block of coal dust or other combustible biomass material such as charcoal, sawdust, wood chips, peat, or paper used for fuel and kindling to start a fire. The Reserve Bank had earlier estimated the value of old Rs 500 and Rs 1,000 notes received at Rs 15.28 trillion as on June 30, 2017.

Demonetised Notes Of Rs 15.28 Trillion Value Shredded Before Disposal

1. In an RTI reply, the central bank admitted that demonetised Rs 500 and Rs 1,000 notes are counted and processed in sophisticated currency verification and processing system. The notes processed are shredded and briquetted in the shredding and briquetting system installed in various RBI offices.

2. After the demonetized notes are compressed into 'bricks', the shredded notes are disposed of through a tendering process, according to the reply. "RBI does not recycle such processed notes," the RBI said.

3. At least 59 sophisticated Currency Verification and Processing (CVPS) machines are in operation in various branches of RBI across the country to process demonetised notes for their arithmetical accuracy and genuineness.


4. In its annual report for 2016-17 released on August 30 last year, the Reserve Bank of India (RBI) said Rs 15.28 lakh crore, or 99 per cent of the demonetised notes, had returned to the banking system.
5. RBI, said in the report, for the year ended June 30, 2017, that only Rs 16,050 crore of the Rs 15.44 lakh crore in old high denomination notes had not returned. As on November 8, 2016, there were 1,716.5 crore pieces of Rs 500 and Rs 685.8 crore pieces of Rs 1,000 notes in circulation, totalling Rs 15.44 lakh crore, it had said.