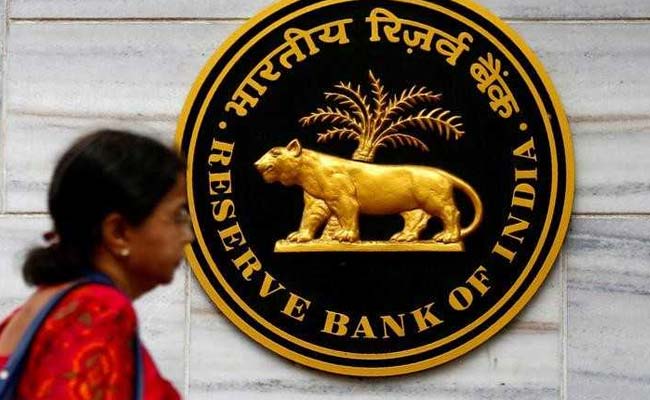 The Reserve Bank of India (RBI) unexpectedly announced it would buy Rs 10,000 crore ($1.50 billion) of government bonds via open market operation (OMO), after failing to sell all the debt it had offered to bidders earlier on Friday. It was the third straight week when the RBI couldn't sell everything on offer, leading to a spike in bond yields.
The 10-year government bond yield rose to 7.75 percent from 7.74 percent before the auction result was announced. It had ended at 7.73 percent on Thursday. The eligible participants should submit their offers in electronic format on the Reserve Bank of India Core Banking Solution (E-Kuber) system between 10.30 a.m. and 12.00 noon on May 17, 2018 (Thursday)
The bond-purchase announcement is expected to soothe the market, but the RBI may have to conduct a few more to assure investors of its support, traders and analysts said.
"While the announcement of the OMO purchase ... is likely to cool G-sec yields in the immediate term, the extent of further reduction in G-sec yields would take a cue from whether this is a one-off, or whether additional OMO purchases would be announced going forward," said Aditi Nayar, principal economist at local ratings agency ICRA.
The RBI will buy 8.12 percent 2020 bond, 6.84 percent 2022 bond, 7.72 percent 2025 bond, 6.79 percent 2027 bond, and 8.24 percent 2033 bond via open market operation on May 17, it said in a notification on Friday.
| | | |
| --- | --- | --- |
| 1 | 8.12% GS 2020 | 10-Dec-20 |
| 2 | 6.84%GS 2022 | 19-Dec-22 |
| 3 | 7.72% GS 2025 | 25-May-25 |
| 4 | 6.79%GS 2027 | 15-May-27 |
| 5 | 8.24%GS 2033 | 10-Nov-33 |
Auction results released earlier on Friday showed the RBI could sell only Rs 255 crore ($38.13 million) of the 6.65 percent 2020 bond, out of the Rs 2,000 crore on offer.
The remaining Rs 1,745 crore had to be bought by primary dealers, the underwriters of local bond auctions. The RBI has taken a series of steps to bolster the bond market, including removing restrictions on foreign investors from buying only mid- to long-term tenures. Last month, it also raised the foreign investment limit.
But state banks, the largest segment of investors, still stayed away on concern the RBI will raise interest rates in coming months.
Last week, the RBI managed to sell only Rs 25 crore of the Rs 3,000 crore on offer for 7.37 percent 2023 bond into the market.
The rest of the Rs 2,957 crore had to be taken up by the primary dealers. A week before, a smaller auction had the same problem.
© Thomson Reuters 2018
(This story has not been edited by NDTV staff and is auto-generated from a syndicated feed.)