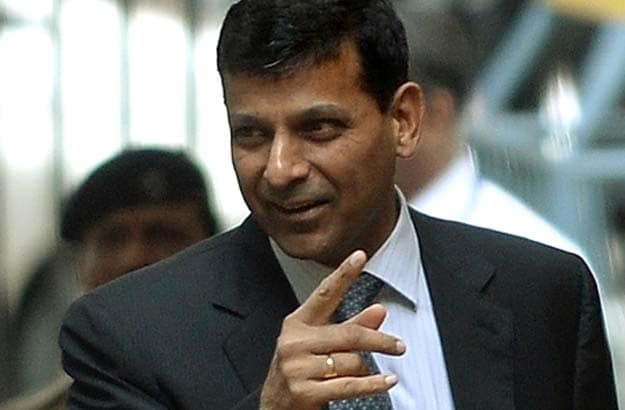 Reserve Bank of India Governor Raghuram Rajan will be in focus when he unveils the monetary policy on January 28. The Reserve Bank of India is likely to hold interest rates steady, thanks to easing inflation, according to majority of economists in an NDTV poll.

But Dr Rajan has surprised the Street in the all the three policy reviews ever since he took over as the RBI chief in September last year.

Raghuram Rajan had hiked rates twice by 0.25 per cent to tame soaring prices. But in the last monetary policy review on 18 December, Dr Rajan kept the key policy rates unchanged despite retail inflation accelerating to a record high of 11.24 per cent in the previous month (November) and wholesale inflation surging to 7.52 per cent, the highest in 14 months.

Dr Rajan said he expected food prices to come down in December and his gamble paid off. The wholesale price index slipped to five-month low of 6.16 per cent in December. But it is still stuck well above the RBI's commonly perceived comfort level of 5 per cent since June last year.

Despite the fall in inflation, economists expect the RBI policy decision to be a close call as the core inflation still remains high. Core inflation is a measure of inflation that excludes certain items like food and fuel that see volatile price movements.


Analysts say Dr Rajan is also likely to remain cautious as emerging market currencies have seen a selloff recently after Argentina devalued its currency. The rupee fell for a third consecutive session on Monday to its lowest against the dollar since mid-November as a broad emerging market sell-off raised worries that foreign investors would pare down their domestic stock and bond holdings.
Economists from Nomura and Elara expect the RBI to even hike its lending rate by 25 bps to 8 per cent despite India's economic growth languishing at near decade-low levels.
A RBI panel recently recommended a slew of changes at the central bank, which, if effected, would overhaul monetary policy in the country. Key among them are proposals for fixing a consumer inflation rate target that the RBI should use to peg monetary policy, like other major central banks, as well as forming a committee that decides on the course of interest rates instead of it being largely the decision of the governor.
The consumer inflation target should be within two percentage points above or below 4%, the panel said. Despite seeing some easing recently, the annual consumer inflation in December was 9.87 per cent.
(With Agency inputs)