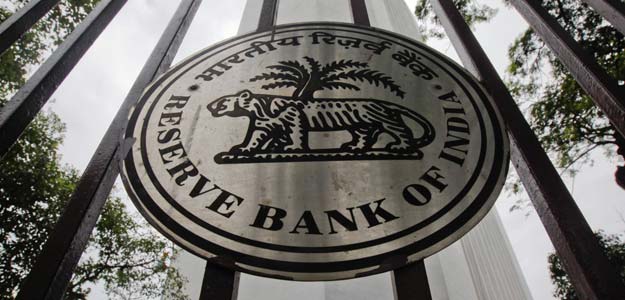 Mumbai:
The Reserve Bank of India (RBI) is expected to reward the government this week for its efforts to reform the economy and bring its finances under control by announcing its first cut in interest rates in nine months.
The RBI has been growing in confidence that the government, gripped by inertia for much of last year, is finally doing its bit to lift an economy that has slumped to its slowest pace of growth in a decade.
"The government has gone ahead with all the promises it had made 3-4 months earlier. There have been pretty substantial measures on the fiscal deficit front," said Samiran Chakrabarty, head of research at Standard Chartered Bank in Mumbai.
"To an extent, that will be comforting for the RBI."
Inflation is also heading in the right direction as far as the central bank is concerned. Wholesale price inflation, the main price gauge, fell to a three-year low of just over 7 per cent in December.
Since mid-December, yields on 10-year Indian government bonds have pulled back to 7.865 per cent from above 8 per cent in anticipation of a rate cut. The slide marked the first time the yield had dropped below 8 per cent since early 2011.
However, the RBI remains cautious with inflation around 7 per cent. Last week, governor D. Subbarao said inflation remained too high, a comment that dashed financial market expectations for a more aggressive rate cut of 50 basis points.
Most economists expect the RBI to cut its policy repo rate by 25 basis points on Tuesday to 7.75 per cent and follow it up with a cumulative 75 bps of cuts by the end of September, a Reuters poll showed last week.
"The RBI cannot be very aggressive in rate cuts. Our view is that inflation is unlikely to fall sustainably below 7 per cent. There are a lot of suppressed inflationary pressures that will add to it," said Sonal Varma, India economist at Nomura in Mumbai.
The RBI last cut rates in April 2012 by 50 basis points but warned at the time there would be limited scope for further cuts.
FISCAL HOUSE
For much of last year, the government was in turmoil as a fractious coalition struggled to push through new policies to arrest an economic slide that analysts forecast will leave growth for the full-year to March 2013 at just 5.5 per cent, almost half the pace seen before the global financial crisis.
But in September it announced big bang reforms in a package of measures to revive growth, saying it would open up its supermarket sector to foreign chains and allow more foreign investment in airlines and broadcasters.
More recently, it gave oil companies more room to set regulated diesel prices and in a sign of a fresh measure that could be in the pipeline, Finance Minister P. Chidambaram said in TV comments aired on Thursday that India should consider hiking taxes for the "very rich".
The moves are intended to bolster investor sentiment, mend battered government finances and stave off a possible credit rating downgrade to junk status.
India's fiscal deficit touched Rs 4.13 lakh crore in April-November, or 80.4 per cent of the budgeted target for the full fiscal year through March.
The government expects a budget deficit in the current fiscal year of 5.3 per cent of GDP. Economists had pencilled in a deficit of at least 6 per cent of GDP, although they have narrowed that to 5.5 per cent or 5.6 per cent of GDP following the various government measures in recent months.
The country's current account deficit hit a record high of 5.4 per cent of GDP in July-September, although Chidambaram said the country can finance the shortfall without cutting into national reserves.
Subbarao, a hawkish outlier in 2012 when many central banks were cutting rates and putting in place other stimulus measures, was due to meet with Chidambaram for a customary pre-policy discussion on Thursday.
In October, the RBI gave uncharacteristically specific guidance, saying there was a "reasonable likelihood" of policy easing in the January-March quarter. It reiterated the same point in December.
"The earlier guidance given by the RBI and the recent steps taken by the government has led to the expectation of a 25 bps rate cut," said Saugata Bhattacharya, an economist with Axis Bank in Mumbai.
Copyright: Thomson Reuters 2013