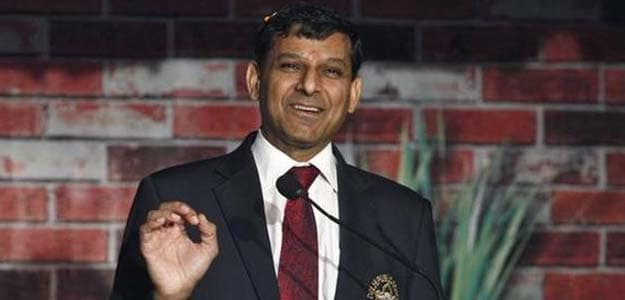 The Reserve Bank of India kept its key policy repo rate unchanged on Tuesday as widely expected, but warned about inflationary risks should a shortfall in monsoon rains spark a surge in food prices.

The Reserve Bank of India also announced measures to free up resources for banks to lend, a priority for Prime Minister Narendra Modi's government as it seeks to encourage investment in order to put momentum back in sluggish economic growth.

The RBI lowered banks' minimum bond holding requirements, known as the statutory liquidity ratio (SLR), by half a percentage point to 22 per cent to free up more money for lending, effective from August 9. (RBI Chief Says There is a Need to Cut SLR Further)


The RBI also cut the ceiling on debt that must be held-to-maturity (HTM) by half a percentage point to 24 per cent.
"With some continuing uncertainty about the path of the monsoon, it would be premature to conclude that future food inflation, and its spill-over to broader inflation, can be discounted," the RBI said in a statement. (Read:
Uncertainty Over Monsoon Could Stoke Food Inflation: RB
I)
The RBI kept the repo rate unchanged at 8 per cent as expected by nearly all 43 economists polled by Reuters ahead of the policy review. The repo rate has been unchanged since January, when the RBI increased it by a quarter percentage point.
Food price inflation remains one of the biggest risks for India, despite government measures to curb hoarding of food articles and setting limits on the export of onions and potatoes, two staples in Indian cooking.
"The upside risks to the target of ensuring CPI inflation at or below 8 per cent by January 2015 remain, although overall risks are more balanced than in June," the RBI said in the statement.
"It is, therefore, appropriate to continue maintaining a vigilant monetary policy stance as in June, while leaving the policy rate unchanged."
In June, the retail inflation rate was the lowest since the government started publishing the data series in January 2012, with the consumer price index showing a 7.31 per cent rise from a year earlier.
India's benchmark 10-year bond fell, sending its yield up 4 basis points to 8.77 per cent, as cuts in both the SLR and HTM are likely to pressure bond prices due to the new supply.
Copyright Thomson Reuters 2014