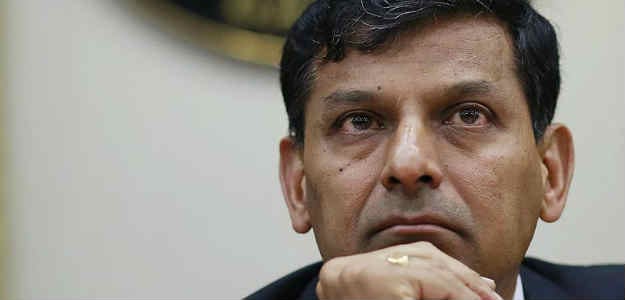 Highlights
Cabinet Secretary to head RBI deputy governor appointment panel: sources
Interview for post of RBI Deputy Governor to be held on June 6
Vacancy created due to superannuation of H R Khan
Mumbai
: In a departure from the past, the cabinet secretary will head an interview panel to select the Reserve Bank's new deputy governor, sources told PTI. As per the established practice, the interview panel for the appointment of deputy governors had always been headed by the RBI governor.
Monday's interview, at the RBI headquarters in Mumbai, will be conducted by a panel headed by cabinet secretary Pradeep Kumar Sinha. The vacancy arose following the superannuation of current deputy governor H R Khan, who is due to retire on July 7 as he turns 62.
Governor Raghuram Rajan had headed the panel as early as this January that gave a three-year extension to Urjit Patel.
"The committee will include Governor Raghuram Rajan, an additional secretary from PMO (prime minister's office) and three-four academics and will be headed by the cabinet secretary," sources told PTI.
The move comes at a time when there is a clamour from certain quarters of the ruling BJP against giving Mr Rajan a second term. Mr Rajan's current three-year tenure ends this September.
Mr Khan, who was promoted from within the ranks, was appointed as deputy governor in July 2011, and reappointed in 2014 for two more years. He is in charge of the financial markets, internal debt management departments and foreign management, among others, at the RBI.
The central bank has four deputy governors - two from within the ranks (the other being R Gandhi), one commercial banker (S S Mundra) and an economist - to head the monetary policy department.
The third rung of RBI management includes 11 executive directors and all have been called for the interview.
Some of the senior executive directors include Deepak Mohanty, who is the senior most, Michael Patra, Deepali Pant Joshi, N S Vishwanathan and Chandan Sinha.