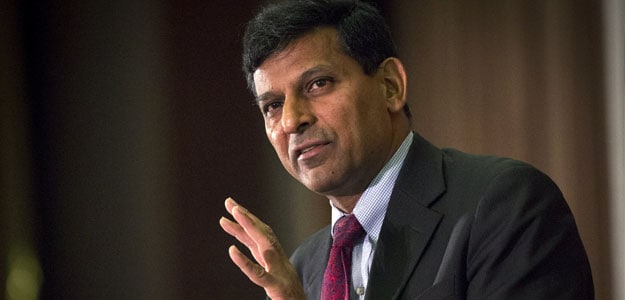 Chennai: The government and the central bank are in discussions over recapitalisation of state-owned banks, Reserve Bank Governor Dr Raghuram Rajan said on Thursday.

"I should also mention that the government has been in discussion with us but also thinking of adding more capital to the banks and that will help because it will give them a buffer," he said after the board meeting here.

It would also allow banks to take some decisions which may imply that they would need to use some of that capital for cleaning of the balance sheet, he said.

For the current fiscal, the government has allocated Rs 7,940 crore in the Budget for capital infusion in state-owned banks but the government has pledged to provide more in the current fiscal.

Finance Minister Arun Jaitley last month promised to provide more than the budgeted amount this fiscal.

"I would also say that there is a legitimate concern about whether banks have the capacity to do the right thing in cleaning up their balance sheet and some of that requires provisioning. So this is where capital infusion becomes important," Dr Rajan said.

Bank should have enough capital so that they can clean up their balance sheet, he said.

"The way to get out of financial stress is to address the problem early... and some of the banks may need some capital to do that. Hopefully this capital infusion will help," he added.


On the issue of high NPA level, Dr Rajan said: "Clearly this is an ongoing issue and we are working with the banks to ensure that they recognise the problems early, including through the database which allows them to identify problems as they start emerging."
Once banks identify the problems to take action, he said, "then the government has to also play a role, which its playing, with dealing with large projects which are stuck."
From financial side, he said, "We have to make sure that if the project is put on track, it has a healthy capital structure, a capital structure which is not going to bring it back into trouble very quickly. Some of that means a serious restructuring..."
On transmission of policy rate by banks, Dr Rajan said, "we have seen some movements in the rates in the past few weeks."
"Competition is one of the reasons why transmissions take place and while you may want to retain profits, competition may not allow you to retain profits," he added.
"Banks at some point see the competition from money market, they may want to adjust the rates appropriately because they are not getting credit growth otherwise," he said.