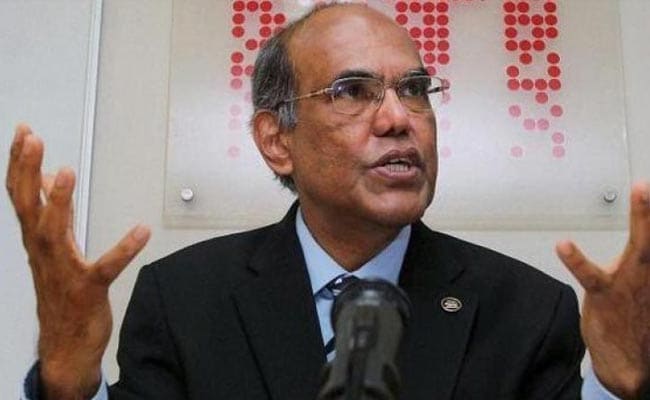 New Delhi
: D Subbarao, who was governor of the Reserve Bank of India during the UPA regime, on Thursday said there was pressure from the government to cut lending rates but he did not succumb to it.
Mr Subbarao, who was succeeded by incumbent Raghuram Rajan, also advocated for a longer five-year term for the central bank governor instead of present system to an initial three-year term which can be extended by another two years.
"There was pressure from the government, but saying that we had succumbed to the pressure is completely wrong. Whatever decisions were taken, were taken by the Reserve Bank. There was pressure, but there was no decision that was influenced by the pressure from the government," he said at a panel discussion organised to discuss his memoir 'Who Moved My Interest Rate?'.
Mr Subbarao, who was RBI governor from September 5, 2008 to September 4, 2013 under two finance ministers - Pranab Mukherjee and P Chidambaram, in his recently released tell-all book has stated that both of them pressed for interest rate cuts to revive investments even though accelerating inflation called for the opposite.
Mr Chidambaram, who was part of the panel discussion on Thursday, said the UPA government did a lot of "heavy lifting" since he took charge as finance minister in August 2012 and that he had expected the RBI to take some risk and cut interest rates.
"Yes inflation did not decline dramatically after I took over, but a lot of heavy lifting were done by the government. From November 2013 inflation began to decline till May 2014... Since the Government was doing some heavy lifting and we were taking determined steps, we thought that the RBI should take some risk," Mr Chidambaram said.
In his book, Mr Subbarao states that the tension with Mr Chidambaram in 2012 led to the then finance minister ignoring him at an official dinner in Mexico. Mr Chidambaram has however countered the assertion saying he was always courteous.
When that paragraph from the book was read out at Thursday's discussion, the former finance minister sought a response from Mr Subbarao.
Mr Subbarao on his part said it could be construed as his perception about the situation.
"After all this is subject to perception, it is not objectively verifiable. And it is quite possible that I misread the situation. It is quite possible that if Mr Chidambaram denies or if he has no recall of that, I completely agree with that... We should not persist with this discussion," he said.
Mr Chidambaram said that despite differences the UPA regime did give Mr Subbarao a second term, unlike Mr Rajan who will demit office at the end of first three year term on September 4.
While Mr Subbarao batted for a five-year tenure of the RBI governor, Mr Chidambaram too said has "no difficulty in accepting 5 years as a good idea".
When the moderator suggested that the UPA government should have given a five-year tenure to Mr Rajan, Mr Chidambaram said, "If I knew that another government will come and not extend, I would have done that."