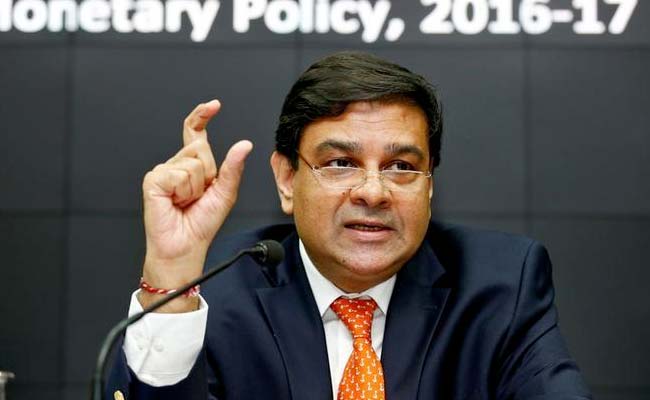 Highlights
Analysts say RBI may cut repo rates by 0.25% today
A key trigger for rate cut will be government's fiscally prudent Budget
Consumer inflation fell to a two-year low of 3.41 per cent in December
Falling inflation and the government's fiscal prudence in Budget might propel the Reserve Bank of India to cut the key repo or lending rate today, according to a Reuters poll of economists. But most of the analysts say that the decision will be a close call for the RBI and some say that the central bank will shift the rate cut to April. The RBI will announce its monetary policy statement at 2:30 pm today. If RBI cuts its repo rate by 25 basis points to 6 per cent, it will be the lowest since November 2010.

Here are 10 things to know:

1) The key trigger for a rate cut will be the government's fiscally prudent Budget, say analysts. In Budget 2017, which was presented last week, the government has kept its fiscal deficit target for the year starting in April at 3.2 per cent of gross domestic product, below the 3.3 to 3.5 per cent expected by analysts.

2) Consumer inflation fell to a two-year low of 3.41 per cent in December, which is below the RBI's end-March 2017 target of 5 per cent and medium-term target of 4 per cent.

3) Analysts say that the RBI could also chip in with its part by going for a rate cut to support the economy which is limping back to health after demonetisation. The Nikkei/Markit manufacturing purchasing managers' index for January showed expansion though the services gauge showed a third month of contraction.

4) "A February rate cut is a better window than April as it complements the government's affirmative step in the budget towards fiscal consolidation," said Radhika Rao, chief economist at DBS Bank in Singapore.

5) But some analysts say that the RBI could exercise caution given the volatility in inflation. Banks have also substantially slashed their lending rates this year after receiving a surge in deposits after demonetisation.


6) Besides that the RBI, according to some analysts, may also want more time to gauge the impact of global headwinds on the rupee. Expectations of rate hikes by the US Federal Reserve this year and Donald Trump's election have sent funds away from emerging markets.
7) Many global brokerages also expect a rate cut from the RBI but say it is a close call. Expect RBI to cut rates by 25 basis points, but it's a close call, says JP Morgan. Another global brokerage Citi has shared a similar view.
8) At its
last review in December
, shortly after the government's demonetisation announcement, the RBI unexpectedly held rates, saying it expected the ban on big-notes to have only a "transitory" impact on growth, and citing the need to monitor inflation.
9) The RBI's comments on growth for this year would be closely watched by analysts. The Economic Survey sees India's GDP growing between 6.5-.6.75 per cent in the current fiscal - which will be the lowest in four years.
10) The RBI has cut its key repo rate by 175 basis points since it embarked on easing monetary policy cycle from the start of 2015. Whether RBI cuts repo rate today or not, many analysts say that the central bank is close to the end of its easing cycle. India is near the end of an easing cycle, says global brokerage Morgan Stanley.