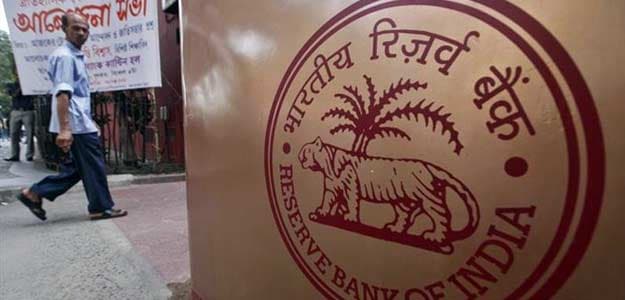 Mumbai: The Reserve Bank of India said it would allow foreign funds to re-invest interest earned from government bond coupons back into markets, but kept overall investment limits unchanged and prevented purchases of short-term corporate debt.
The actions, unveiled at the RBI's policy review on Tuesday, reflect the central bank's cautious approach to foreign investment, which is integral to narrowing the current account deficit but leaves the country exposed to outflows in periods of global market volatility.
Allowing re-investment of coupons could effectively free up $2 billion for purchases of government bonds each year, Barclays estimated on Tuesday. It also implied India may not raise the current overall investment limit of $30 billion for overseas investments any time soon.
The exhausted limits have prevented more foreign investment in a debt market that has surged this year because of India's easing inflation and the flood of easy money being created by global monetary stimulus measures.
"Given the interest in India today, if we just expand the FPI (foreign portfolio investment) limits in government securities by, some say, $5 or $10 billion, it will get taken up in a couple of weeks and we will still get people wanting us to open more," RBI Governor Raghuram Rajan told reporters.
The central bank said that foreign investors would not be allowed to buy into corporate debt due to mature in less than three years, applying the same restriction for government bonds.
The rule would not be enforced until the RBI issues final guidelines at the end of the month, said a senior policy maker familiar with the central bank's thinking.
Analysts said the delay in implementation would spark a surge in foreign investment into short-term debt this month.
"They should make such measures effective immediately. What if by the end of the month, we get $2-3 billion in inflows in the 1 to 3 year segment?" said Arvind Chari, head of fixed income and alternatives at Quantum Advisors.
Corporate bonds saw a surge in overseas investment in January, although only 68 percent of the current $51 billion limit has been utilised.
RBI also barred new investment into money market and liquid mutual funds, a fast growing category of investment used by foreigners to park short-term funds in India.
"The message is, the money that comes in here has to be serious money," said one fund manager at a large domestic asset manager.
"They do not want a whole lot of arbitrage kind of flows to come in any more."
Among other action taken on Tuesday, the RBI also introduced new bond futures with 5-7 year maturities, as well as 13-15 year maturities, complementing the current 10-year tenors unveiled last year.
Copyright @ Thomson Reuters 2015