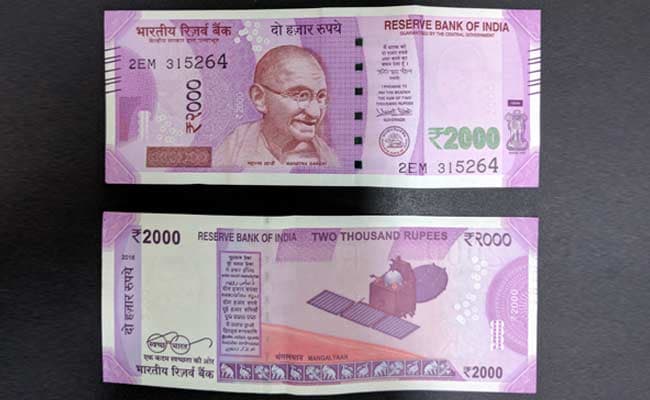 Mumbai:
The RBI today auctioned the 35 days Cash Management Bills worth Rs 60,000 crore under government's Market Stabilisation Scheme (MSS) to mop up extra liquidity from the system against the backdrop of demonetisation.
The central bank will also conduct an auction of 35 days Cash Management Bills under the MSS for Rs 60,000 crore tomorrow.
On Friday, the central bank had auctioned MSS worth Rs 20,000 crore, after MSS ceiling was raised to Rs 6 lakh crore.
The Cash Management Bills for a notified amount of Rs 60,000 crore was done using "Multiple Price Auction" method. The bids for the auction were submitted in electronic format on the Reserve Bank of India Core Banking Solution (E-Kuber) system.
The Cash Management Bills have the generic character of Treasury Bills. After the withdrawal of the legal tender character of the Rs 500/1,000 denomination notes with effect from November 9, there has been a surge in deposits with the banks, the RBI had said.
There has been a significant increase of liquidity in the banking system that is expected to continue for some time.
"In order to facilitate liquidity management operations by the RBI in the current scenario, the government has, on the recommendation of the RBI, decided to revise the ceiling for issue of securities under the MSS to Rs 6,000 billion," it added.
MSS bonds are issued with the objective of providing the central bank with a stock of securities with which it can intervene in the market for managing liquidity. These securities are not issued to meet government's expenditure.
As part of liquidity management exercise, the RBI had earlier asked lenders to temporarily maintain an incremental cash reserve ratio (CRR) of 100 per cent. CRR is the portion of the deposits banks are required to park with the Reserve Bank. The actual current rate of CRR is 4 per cent.
Meanwhile, the government has announced to sell four dated securities for Rs 14,000 crore on December 09, 2016.
The auctions will be conducted using multiple price method. Up to 5 per cent of the amount of the sale of the stocks will be allotted to eligible individuals and Institutions as per the Scheme for Non-Competitive Bidding Facility in the Auction of Government Securities.
(Except for the headline, this story has not been edited by NDTV staff and is published from a syndicated feed.)