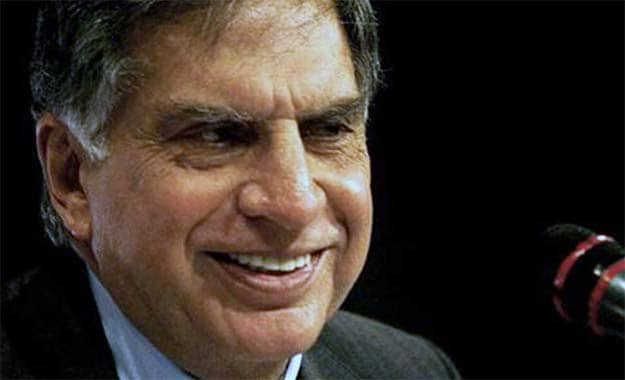 Ratan Tata, who led the transformation of the Tata group from a conventional corporate house into a $100 billion global conglomerate with high-profile acquisitions abroad, will retire today, ending a 50-year run in one of India's oldest business empires. (Watch: Ratan Tata - The end of an era)

Mr Tata, who turns 75 today, will hand over the reins of the group to 44-year-old Cyrus Mistry, who was chosen his successor last year and formally appointed chairman earlier this month. (Watch: Who is Cyrus Mistry)

Mr Tata is hanging up his boots after steering the group for 21 years as its chairman, when he succeeded the legendary J.R.D. Tata. While JRD made Mr Tata the chairman out of the blue in 1971, Mr Mistry of the Shapoorji Pallonji Group and whose family owns 18 per cent stake in Tata Sons, was chosen by a five-member selection committee. (Watch: How Ratan Tata turned passion into success)

On his post-retirement plans, Mr Tata, a bachelor, has said he will spend time on technology, about which he is quite passionate. He will brush up on his piano, which he learnt as a school boy and pursue flying, apart from his focus on philanthropic activities. (Read: The opportunity that Ratan Tata missed)

During Mr Tata's tenure, the group's revenues grew manifold, totalling $100.09 billion (around Rs 475,721 crore) in 2011-12 from a turnover of a mere Rs 10,000 crore in 1971. ( Watch: What makes Ratan Tata a legendary entrepreneur)

His vision to transform the group into a multinational giant resulted in high-profile acquisitions such as Tata Tea's takeover of UK brand Tetley for $450 million in 2000. (Read: How Ratan Tata took the group global)

But Ratan Tata set new standards for the Indian corporates in the current era of globalisation when Tata Steel acquired Anglo-Dutch rival Corus for 6.2 billion pounds beating CSN of Brazil in 2007.

A year later, the group's automotive firm Tata Motors lapped up British luxury vehicle maker Jaguar Land Rover for $2.3 billion from Ford Motor Co.

Even as Mr Tata was concentrating on activities abroad, he came up with the idea of producing the world's cheapest car when he conceived the 'Rs 1 lakh' small car Nano. The Tata group underwent moments of high tension in executing the Nano project when it got into problems on acquisition of land in Singur in West Bengal.

Ironically, the group had to shift the project from Singur, where he was invited by former chief minister Buddhadeb Bhattacharya, to Sanand in Gujarat at the invitation of Narendra Modi.

Although Nano could not live up to the expectations after its initial worldwide acclaim, the small car will still be remembered as Tata's desire to provide a "safer" option to many Indian lower-middle class families riding two-wheelers.


In a recent interview to PTI, he said Singur was a "great disappointment" for him because he went there "in a leap of faith" thinking that part of the country was being ignored industrially. Tatas will still go to West Bengal someday, he said.
Under Mr Tata, the group also made great strides when it capitalised on the sunrise industry of information technology in the 90s. With revenues of over $10 billion in 2011-12, Tata Consultancy Services (TCS) is today India's largest IT company.
For TCS to lead the pack of entirely new IT ventures in the country is significant, given the background of Tatas, a leading member of what is derisively called the 'Bombay Club'. For all his achievements, Mr Tata describes his half-a-century with the group modestly as "a journey of great learning".
"It was a period of learning, a period of frustrations also from time to time...I tried to uphold the values and the ethical standards that there were. "I feel satisfied that I have done my best to do what I considered to be the right thing and that has been there throughout."
It will be big shoes to step in for Mr Mistry, who joined the Tata group in 2006 as a director. Earlier, he was leading the then over $2.5 billion construction giant Shapoorji Pallonji Group as managing director.
"Be your own man and be yourself," is the mantra Mr Tata has passed on to Mistry. This is the same counsel he told himself when he took over from JRD. Prior to the selection of him as Mr Tata's successor in November 2011, he held non-executive position on boards of several other Tata companies.
Born on July 4, 1968, Cyrus Pallonji Mistry completed his graduation in civil engineering from the Imperial College of Science, Technology and Medicine, London. He also holds a Master's degree in management from the London Business School and is a Fellow at the Institution of Civil Engineers.
He had joined the Shapoorji Pallonji Group in 1991 as a director. Thereafter, he has been credited with taking the group that employs over 23,000 employees and has strong presence in India, besides Middle East and Africa, to newer heights.
Besides Tata Sons and Shapoorji Pallonji Group, Mr Mistry has also served as a director on board of several other firms, including Forbes Gokak and United Motors (India). He is a Fellow of the Institute of Civil Engineers, UK, and a Trustee of the NICMAR.