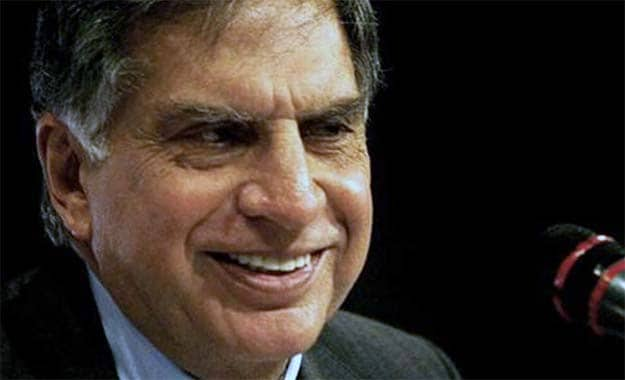 New York:
Ratan Tata has said he felt confused and humiliated during his first few weeks as a student at the elite Harvard University, but those initial days turned out to be the "most important weeks" of his life.

Mr Tata recalled his first weeks on the Harvard campus as he attended a dedication ceremony of Tata Hall at Harvard Business School (HBS) in Boston earlier this week.

Named in the honour of the iconic Indian industrialist, Tata Hall is a seven-story, glass-and-limestone 163,000 square foot building, which will include residential and learning space for the HBS's executive education programme.

Mr Tata was joined by HBS's India-born dean Nitin Nohria and Harvard University President Drew Faust for the dedication ceremony during which he recounted that his first weeks on the Harvard campus were "confusing" and he felt "humiliated" by the impressive and overwhelming calibre of his fellow students, according to a report in the Harvard Gazette.

"It was the only time in my life where I sat and crossed out day by day how many days were left before I could return to the normal world," Mr Tata said.

"But what it did do for me, as I soon found out, the confusion sort of disappeared, and you understood the magnitude of what you had learned in a manner that I believe is not possible to do in places other than at this business school," he said.


"As I look back, those 13 weeks were probably the most important 13 weeks of my life. They transformed me and my perspective," the former chairman of Tata Sons said.
The business tycoon said, "Harvard Business School is the pre-eminent place to be exposed to the world's best thinking on management and leadership, and we are pleased that this gift will support the school's educational mission to mould the next generation of global business leaders".
Mr Tata, a 1975 graduate of the advanced management programme at HBS and himself an architect, had presented the design firm behind Tata Hall with two design challenges of making the building warm and welcoming to visitors and as open and transparent as possible.
Tata Companies, the Sir Dorabji Tata Trust, and the Tata Education and Development Trust, which are philanthropic arms of the Tata Group, had donated $50 million to the HBS in 2010.