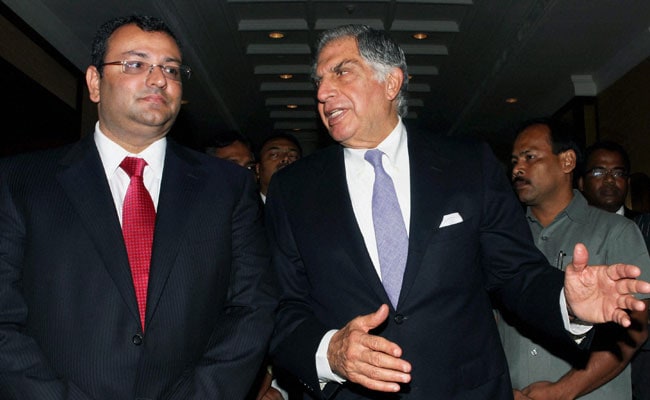 Mumbai: The National Company Law Tribunal (NCLT) today deferred to July 9 its judgement on a petition filed by Cyrus Mistry challenging his ouster as chairman of the Tata Sons group. NCLT Mumbai's special bench of B S V Prakash Kumar and V Nallasenapathy was expected to deliver its order in the case today but adjourned it to July 9 as the judgement was not ready.
Mistry, in the petition filed under the Companies Act, claimed that his removal was due to a result of mismanagementby the board's trustees and oppression of minority shareholders of the group.
He had taken over as the chairman of Tata Sons group in 2012 after Ratan Tata announced his retirement. Mistry, who was the sixth chairman of the Tata Sons, was ousted from the position in October 2016. Two months later, Mistry and his family-run investment firm, Cyrus Investments, approached the NCLT, as minority shareholders, against the corporate monolith and others including Ratan Tata alleging oppression and mismanagement.
Mistry in his plea claimed that his removal as chairman was without reason and amounted to the majority shareholders suppressing the right of the minority to ask questions about matters involving the company. As per the plea, Mistry was five months later also removed from the post of director of Tata Sons' Board for approaching NCLT.
The Tata Group rebutted and said Mistry's removal was because the board had lost confidence in him. He (Mistry) intentionally and in bad faith leaked sensitive and confidential information causing loss in Tata Group's market value.
He was appointed at the behest of Tata Trusts and his removal cannot be questioned by minority shareholders, the group's counsel, Abhishek Manu Singhvi, had argued before thetribunal. The Tata Group argued that the law clearly allows removal of a chairperson and director and Mistry was removed by a majority of 7 out of 9, as Mistry had not voted for his removal and another official had abstained.
The first allegation by Mistry was that his removal as chairman and subsequently as director of the board Tata Sons was a result of oppression by promoters, who are in-turn owned by Tata Trusts that owns over 68 per cent in Tata Sons. The second part of the plea focused on the alleged mismanagement by Tata Sons board and Ratan Tata which caused revenue loss for the group.