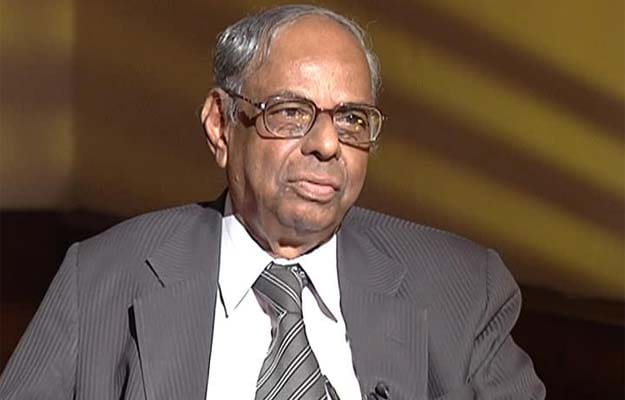 New Delhi
: Joining the debate over the powers of Reserve Bank of India Governor in setting policy rate, C Rangarajan, former head of the central bank, has said the government can do away with the veto power of Governor but a majority of members in the Monetary Policy Committee should be from the RBI.
Mr Rangarajan's comments come at a time when the government and the RBI are finalising the structure of the Monetary Policy Committee (MPC), which will decide the interest rates.
"The Monetary Policy Framework Agreement has put the onus of inflation management on RBI. I would think that the MPC should have a majority of members from the RBI and the veto power of Governor can be done away with," Mr Rangarajan told PTI.
The Finance Ministry is expected to soon float a Cabinet note, which might suggest a six-member MPC with three members each from the RBI and the government.
"In case there is an equal representation from the RBI and government, the casting vote should be with the Governor," he said.
Under the current system, the RBI's Governor is appointed by the government but controls monetary policy and has veto power over the existing advisory committee of the central bank's members and outside appointees that sets rates.
The revised draft of the Indian Financial Code (IFC) as released by the Finance Ministry last month had suggested doing away with this veto power, adding that the seven-member MPC to take decisions by a majority vote. Of the seven members, four would be government nominees and the rest from the RBI.
RBI Governor Raghuram Rajan had earlier this month favoured doing away with the veto power of the central bank chief, arguing it would be better for a committee to decide the key rate rather than one individual.
Mr Rajan had said that when a committee decides on rates, it lessens the pressure on individual and also ensures continuity in policy when any single member of the committee changes.
"A committee can represent different viewpoints and study shows that its decisions are typically better than an individual."
"Second, spreading the responsibility of the decision can reduce internal and external pressure that falls on an individual. Third, a committee will ensure broad monetary policy continuity when any single member, including Governor, changes," Mr Rajan had said.