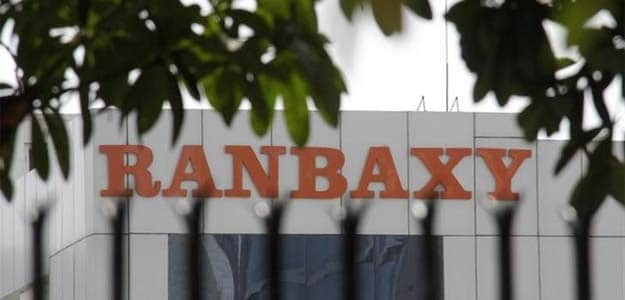 Mumbai:
Ranbaxy Laboratories Ltd has been hit by more regulatory scrutiny sparked by a US ban on the bulk of its drugs, in a backlash that could bump up compliance costs and erode profitability among some Indian makers of generic drugs.
India's biggest drug maker by revenue, like rival Wockhardt Ltd, has had factories stopped from sending drugs and ingredients to its biggest market because the US Food and Drug Administration (FDA) said the plants fell short of "good manufacturing practices".
A ban at an Indian plant last month could force Ranbaxy's US factory to buy expensive ingredients from elsewhere, whereas a ban at another Indian plant in September could delay US sales of drugs under development, rendering market share vulnerable.
Any earnings impact could be felt from the March quarter, analysts say. In October-December, the company reported a net loss of Rs 159 crore compared with a year earlier when product recall costs forced the loss to Rs 492 crore.
Revenue grew 7 per cent to Rs 2,859 crore thanks to increased US sales of acne drug Absorica, Ranbaxy, majority-owned by Japan's Daiichi Sankyo Co Ltd, said on Wednesday. Overall US sales made up 36 per cent of the total.
Ranbaxy shares ended the day nearly 6 per cent higher for the steepest one-day gain in more than two months, compared with a benchmark index which rose 0.2 per cent.
"Impact on sales and margins will be felt from the March quarter onwards due to higher compliance costs and loss in market share," said Surajit Pal, a sector analyst with brokerage Prabhudas Lilladher.
Compliance costs, such as legal costs and the cost of hiring third-party consultants, could rise if more health regulators take action.
Regulators from other countries including second-biggest market India have sought clarification on last month's ban, Ranbaxy said on Wednesday. The ban, which follows similar action on two plants in 2008 and another in September, means Ranbaxy can no longer export to the US from India.
"I don't think the worst is over for the company. There are many risks and one of them could come from regulatory action from other countries, Europe or India," said Pal.
Generic scrutiny
Indian drug makers, which include Lupin Ltd and Glenmark Pharmaceuticals Ltd, are among the world's biggest producers of generic drugs, or cheaper copies of drugs whose patents have expired.
Demand for generics is rising in the US where the government is pushing reform to reduce health-care costs, and with the increased demand has come greater regulatory scrutiny.
The FDA last month inspected Ranbaxy's Toansa plant in the Punjab which supplies ingredient's to Ranbaxy-owned Ohm Laboratories Inc in New Jersey - now Ranbaxy's only permitted maker of drugs for US sale.
The regulator said it found samples at risk of being mixed up and that test results had been overwritten until desirable outcomes were achieved. It also saw flies in sample preparation rooms and a pool of water in a refrigerator used to store sample containers.
Ranbaxy had been planning to use ingredients from the factory to start US sales of a version of Novartis AG's hypertension drug Diovan, a person at the company, who declined to be identified, told Reuters last month.
The company declined to comment on the FDA findings, saying it was working with the regulator to resolve any concerns. It made a Toansa-related provision of Rs 257 crore in its October-December results.
Sourcing ingredients
Ranbaxy will have to make up the ingredient shortfall from elsewhere. Chief executive Arun Sawhney, in a call to analysts after the earnings release, said the company already buys in some ingredients.
Ranbaxy's business was less than 15 per cent dependent on Toansa ingredients in 2013, Mr Sawhney said, without responding to queries regarding other sources.
"While we continue to assess the overall business impact on all aspects in our value chain, our direct sales impact because of the Toansa facility issue will be limited," he said.
It is likely to take over a year for the four Ranbaxy factories to conform to FDA standards, said former company director Dinesh Thakur who first alerted authorities to quality at Ranbaxy.
"What we know publicly is that the company has spent a lot of money upgrading its facilities, which is a part of the solution," Mr Thakur said.
"The bigger issue is changing the culture of the company, which will take inspired leadership, not just external consultants."
Copyright @ Thomson Reuters 2014