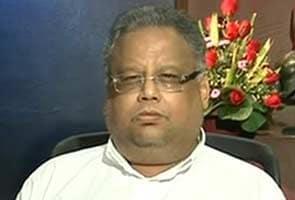 Mumbai: Ace investor Rakesh Jhunjhunwala on Thursday picked up 30 lakh shares in Man Infraconstruction for about Rs 11 crore through open market. Man Infraconstruction stock zoomed 20 per cent to Rs 43.20 - its highest trading permissible limit for the day at the BSE.

According to bulk deal data on the BSE, Mr Jhunjhunwala bought 30,00,000 shares in the company at the price of Rs 36 per share, valuing the transaction at Rs 10.8 crore.


The seller of the shares was Mansi Parag Shah, one of the promoters of Man Infraconstruction. As per the December quarter shareholding pattern, Mansi P Shah held 5,92,85,695 shares, or a 23.95 per cent stake, in the company.
Man Infra provides construction services for ports, roads besides undertaking residential, industrial, commercial projects.