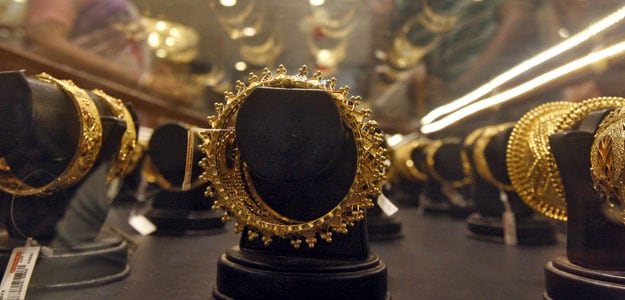 Rajesh Exports
shares jumped nearly 6 per cent to hit an intraday high of Rs 444 after the company informed Bombay Stock Exchange that it plans to market designer jewellery in Europe and North America.
India's biggest jewellery exporter in a filing to the BSE said that it has developed a special range of designer jewellery suitable for the local European and American markets.
The designer jewellery will be marketed by Valcambi, the company which Rajesh Exports acquired in July.
"Valcambi has an extensive marketing network in the European and the American markets which it has developed over a period of time. Rajesh Exports will be utilizing this network of Valcambi to reach high ended European and North American clients," the company said in a press release.
Shares of Rajesh Exports ended 2.7 per cent higher at Rs 430.50. The stock outperformed the Nifty which which fell 2 per cent.