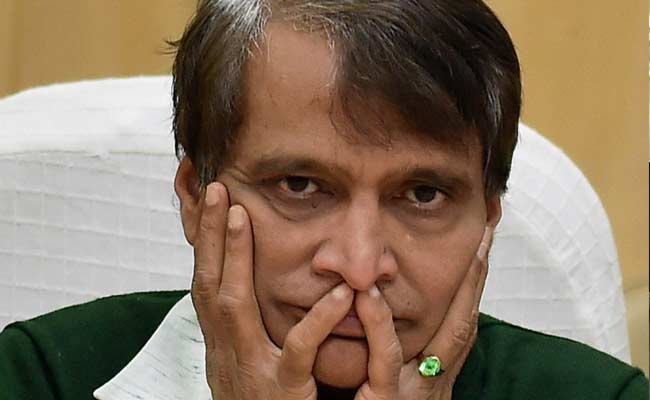 Haridwar: Disclosing plans to link the Railways to e-pantry with an aim to provide quality food to passengers, Minister for Railways Suresh Prabhu on Monday said passengers will soon be able to get the meal of their choice while travelling in trains.

The meals ordered will be shipped to them by caterers who will operate through base kitchens to be set up at major stations en route, Mr Prabhu said at a press conference here after laying the foundation stone of a new building at Haridwar Railway station, housing a booking office and a waiting room.

Introduction of the system will not only help passengers get fresh and hygienic food during a train journey but will also give a boost to regional trade and business, he said, adding that former Director General of Defence Research and Development Organisation (DRDO) Anil Kakodkar has been entrusted with the task of working out modalities of the new system.

Noting that Railways affects the development of the whole country, Mr Prabhu said the Centre has devised a plan to work in tandem with the state governments for expansion of the rail infrastructure.


"We are going to collaborate with the state governments to introduce the new system of catering in 29 states and 6 union territories. If private institutions also come forward to improve the condition of railway stations, they will also be welcomed. If all of us work together, Railways can open up new avenues of growth," the minister said.
Disclosing his ministry's plans to vest more powers in Railway General Managers, he said they will now be empowered to take decisions on railway tendering files.
Mr Prabhu also asked the Divisional Railway Manager to prepare a security plan for Haridwar Railway station in view of next year's 'Ardhakumbh Mela' and forward it to the Centre for approval.