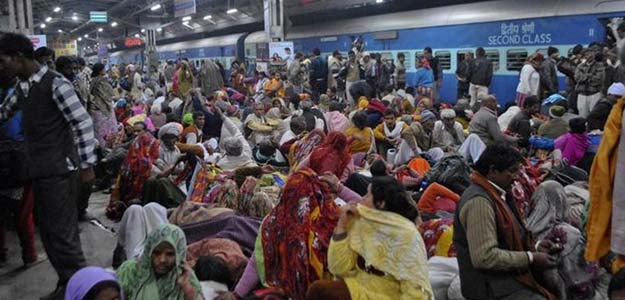 New Delhi:
As smart cards are increasingly becoming popular among the people, the Railways has now launched Go-India Smart Card.
Introduced as a pilot project, this value proposition would cover 11 stations of the New Delhi-Mumbai and New Delhi-Kolkata sections spread over six zonal railways.
New Delhi has been identified as one of the centres under the pilot project for the Go-India Smart Card scheme. Under this project, two counters -- one for Unreserved Ticketing System (UTS) and another for PRS (Passenger Reservation System) -- have been made operational towards Ajmeri Gate side at New Delhi station and a separate counter for issuing
Go-India Smart card has also been opened. Go-India Smart Card can be used for railway application such as unreserved ticketing system (UTS), passenger reservation system (PRS) and retiring room (RR) counters and existing automatic ticket vending machines (ATVMs). It will be a separate card from existing ATVM smart card. Go-India smart card can be used across UTS, PRS, RR and existing ATVM of Indian Railways, but existing ATVM smart card can be used only across ATVMs of that region.
Validity of Go-India smart card is unlimited but, if no transaction are done within six months then it will be temporarily deactivated which can be activated again by paying Rs 50 as activation charge.
On Go-India Smart card at ATVMs/UTS counters, instead of giving bonus advantage, discount (5 per cent) will be given on ticket and passenger can take non-concessional season ticket through UTS counters also but as per policy, passenger will get discount on suburban journey ticket, non-suburban journey ticket up to 150 KMs, platform ticket only, miscellaneous ticket and money receipts will not be allowed through Go-India smart card.
In case of PRS/RR tickets, there is no bonus/discount advantage given at the time of booking and during booking/issuance of ticket, ticket fare/amount will be directly debit from the Go-India smart card. The Go-India Smart card would save passengers from the hassles of coin change and queue time at counters.