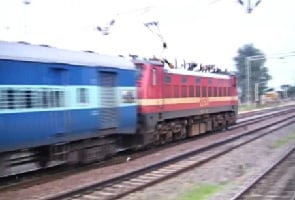 Railway-related stocks fell on Tuesday on profit-taking ahead of railway budget presentation later in the day.

Shares in the sector have surged on hopes of reforms including opening of the sector to foreign investments under newly-elected Modi government, traders say.

Titagarh Wagons Ltd, which has risen 183 per cent in 2014 compared to the Nifty's gain of 23.65 per cent, falls 4.4 per cent.

Texmaco Rail & Engineering Ltd was down 1.3 per cent and BEML Ltd slumped 3.7 per cent.


Any increase in the FY15 outlay for railways compared to Rs 64,300 crore ($10.73 billion at $1 = Rs 59.9400 ) set in the previous budget would be seen as positive, investors say.
Also, any specific mention regarding increase in allocation or procurement for wagons will be positive for wagon manufacturers.
Copyright @ Thomson Reuters 2014