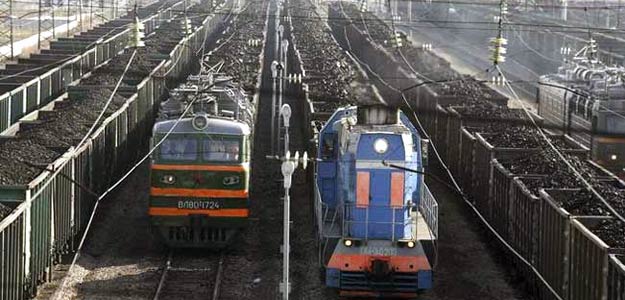 Prime Minister Narendra Modi's government disappointed markets with its first major economic policy statement on Tuesday, promising to seek foreign and private funding for the railways but giving no details of how it would lure investors.

Investors had harboured expectations for Mr Modi's government to use the railways budget - which precedes the full budget by two days - to detail widespread reform.

"The bulk of our future projects will be... by the PPP model," Railway Minister Sadananda Gowda told parliament in his first budget, referring to public-private partnerships. His speech promised to seek cabinet approval for a long-standing plan to allow foreign direct investment, jumpstart ambitious plans for high-speed rail, get the railways' finances in order, and complete long-delayed projects.

But it was short on details of how the wider goals would be met and how Mr Gowda would get foreign companies such as Bombardier and General Electric to invest. Stocks fell sharply following the minister's speech, with the Sensex closing down 2 percent after the government dashed investors' hopes for greater spending on the railways, while bond yields rose.


India's state-owned railways are the fourth-largest in the world. They have suffered from years of low investment and populist policies that have kept fares low.

But that has turned a once-mighty system into a slow, badly-congested network that crimps economic growth.

The railways cost the government around Rs 30000 crore ($5 billion) a year in subsidies and spend 94 percent of revenues on operating costs, leaving next to nothing for investment.


The government revised up planned spending to Rs 65445 crore for the year ending in March 2015, an increase of 1.8 percent from an interim budget prepared in February by the last government.
It calculates investment in the network through public-private partnerships in 2014/15 to total Rs 6005 crore, more than in the interim budget, but a fraction of the cash needed to overhaul the network.
"There is nothing in this entire budget which tells you how they will make it attractive for private sector," said Manish R. Sharma, executive director of capital projects and infrastructure at PwC India.
"Given that in the past PPP has not taken off in railways...it would be very important to see how they come up with implementable mechanisms which the private sector will buy," he said.
Stock investors also expressed doubts about the prospects for PPPs, with shares in India's railway-related stocks falling after the speech. Texmaco Rail & Engineering closed down 19.9 percent while Titagarh Wagons dropped 5 percent.
Mr Gowda said proposed market borrowings would total Rs 11790 crore this fiscal year, down from Rs 12800 estimated in the interim budget.
Copyright: Thomson Reuters 2014