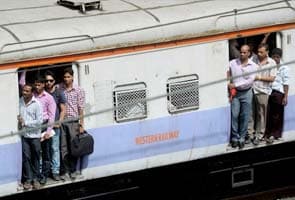 Railway infrastructure stocks fell for a second straight day, extending losses after a sharp surge ahead of the Railway Budget announcement.
Titagarh Wagon fell 5 per cent whereas BEML and Kernex Microsystems traded with over 4 per cent losses. Texmaco was the only stock trading in the green.
According to Maybank, the only disappointment in the Rail Budget was the absence of specific announcement to buy new rail wagons or coaches, which is a near term negative for Titagarh Wagons and Texmaco Rail & Engineering.
Analysts also blamed profit taking in rail stocks for the sharp losses.