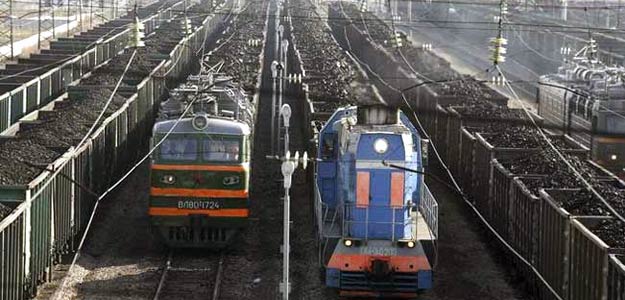 New Delhi:
The new Narendra Modi-led is expected to suggest a bigger private sector role in developing India's railway as it presents its bellwether budget on Tuesday for the colonial-era train network.

The rail finance bill is traditionally regarded by economists as setting the stage for the national budget, due Thursday, in which the government will lay out its economic reform plans.

Prime Minister Modi last week said in a speech he hopes for more private sector money in modernising the railways, still the main form of long-distance travel for most of India's population of 1.2 billion people.

"We want the railway stations to have better facilities than airports. This is our dream," said Mr Modi, whose government is expected to announce more public-private partnerships in railway infrastructure.

"You will see a change in near future," he said, adding that "private parties would also be ready to invest because this is a good project economically and will benefit everyone".

Mr Modi's Bharatiya Janata Party (BJP), which took office in May after scoring a landslide election win, has also said it favours a greater role for private business in building other infrastructure such as roads and ports.

But the BJP has said modernisation of the decrepit and over-burdened train network tops its ambitious agenda for infrastructure-building in India.

Dilapidated transportation has held back growth of Asia's third-largest economy, analysts say.

To help fund new wagon purchases, modernise track, revamp lines and improve safety, the government hiked passenger fares by 14.2 per cent and freight rates by 6.5 per cent - the steepest rise in 15 years and a politically controversial move.


A public outcry saw the government later partially climb down over city commuter fare hikes, underscoring the difficulty in reducing subsidies in a tough economic environment where hundreds of millions of people live in dire poverty.
The economy is growing by just under 5 per cent annually, far below the near double-digit pace of a few years ago.
Finance Minister Arun Jaitley underlined Monday in parliament the government's determination to go ahead with difficult belt-tightening decisions, saying "for any public utility to run, the users must pay".
The government has also suggested it may open up the railway to foreign investors, and analysts will be looking for any suggestion of such a move in the rail budget as a sign of desire to welcome more outside investment.
Analysts say as much as $500 billion (Rs 30 lakh crore at 1 dollar = 60 rupees) must be invested over the next decade to overhaul the Victorian-era network.
In the national budget, Mr Jaitley is expected to press forward with fuel price rises as part of efforts to curb subsidies.
India's subsidies on energy, food and fertiliser total some Rs 2.6 lakh crore ($43 billion) annually.