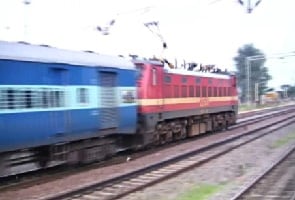 New Delhi:
The Railway Budget on Tuesday proposed a major revamp of the passenger reservation facility by transforming it into a next generation e-ticketing system, supporting 7200 tickets per minute and allowing 1.20 lakh users simultaneously.

Presenting the Railway Budget, Minister D V Sadananda Gowda said ticket booking through mobile phones and post offices will also be popularised.

"Railway reservation system will be revamped into a next generation e-ticketing system. We will improve the system capabilities in e-ticketing to support 7200 tickets per minute as against 2000 tickets per minute and allow 1.20 lakh simultaneous users at any point in time," the minister said.

He said efforts will also be made to provide facility of buying platform tickets and unreserved tickets over the internet.

Parking-cum-platform combo tickets will also be launched to facilitate the passengers and to save their time while coin operated vending machine will also be experimented, he said.

Mr Gowda also talked about the use of IT in a big way in Railways as the public transporter aims to move towards paperless office in the next five years.


Wi-fi services will be introduced in all A1 and A category stations and in select trains, he said.
Some other initiatives will be launched with the help of IT such as real time tracking of trains and rolling stocks, mobile based wake-up call system for passengers, mobile based destination arrival alert, station navigation information system and extension of computerized parcel management system.
The minister also mentioned other initiatives such as digital reservation charts at stations and extension of dual display fare repeaters at all the ticket counters through PPP mode.
Mr Gowda informed about digitisation and mapping of rail assets for better management and usage.