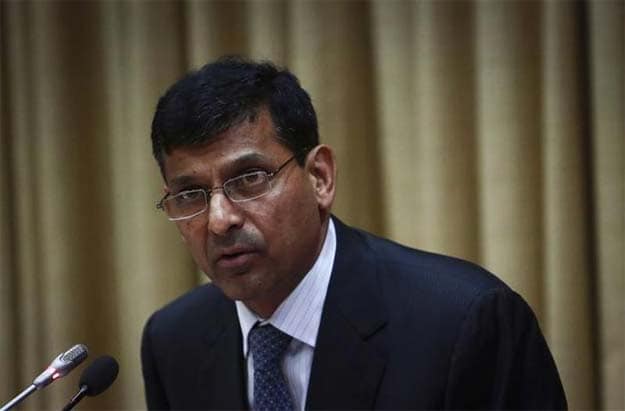 Reserve Bank governor Raghuram Rajan faces his first big test today as he delivers his maiden monetary policy. Having won universal applause for his "rupee speech", which resulted in a dramatic change in Street sentiments, there's hope that Dr Rajan will roll back some of the emergency measures, announced in July, that have been hurting Indian Inc.

Ben Bernanke's surprise decision on Wednesday not to wind down the Fed's massive monetary stimulus has come as a shot in arm for Dr Rajan as the pressure on rupee has eased considerably. However, the US central bank's decision also means that expectations from the RBI have risen manifold.

The biggest challenge for Dr Rajan will be to spell out a policy that is consistent with his hardline views on inflation, and also takes into consideration India' stuttering growth, which hit a decade low in the last fiscal.


With retail inflation around the double-digit mark and headline inflation at a 6-month high, Dr Rajan is unlikely to lower the benchmark repo rate, which currently stands at 7.25 per cent. He is also likely to leave the cash reserve ratio, or the portion of deposits banks have to maintain with the central bank, unchanged at 4 per cent.
"There is a change of guard, so we don't know what the flavour will be, but Rajan is likely to be hawkish and reiterate the importance of low and stable inflation for sustained economic recovery," said Rajeev Malik, senior economist at CLSA in Singapore.
A status quo would disappoint the banking industry and millions of consumers who are struggling under the burden of high Equated Monthly Installments (EMIs). It would also dampen sentiments ahead of the peak festival season, when banks expect demand for loans to go up.
"We have made our recommendations for releasing the liquidity, making it more accessible, making it less expensive," State Bank of India (SBI) Chairman Pratip Chaudhuri said.
But, economists say holding rates will be the best step for India under current circumstance.
"We expect the RBI to keep all policy rates (repo, CRR) unchanged, in line with consensus; sound hawkish on near-term inflation risks due to supply shocks emanating from food and rupee," Nomura analyst Sonal Varma said.
What Dr Rajan is expected to do is to scale back the tight liquidity measures that have helped the rupee bounce from a record low. Dr Rajan is widely expected to leave the marginal standing facility (MSF) unchanged, a Reuters poll showed. The overnight rate is generally viewed as the central bank's effective policy rate now, since it is the major interest rate tool being used to support the rupee.
The central bank jacked it up by 200 basis points in July to 10.25 per cent so that it stood 300 basis points above the official policy repo rate, aiming to tighten market liquidity and make it more expensive to speculate against the rupee.
Still, A. Prasanna, economist at ICICI Securities Primary Dealership Ltd in Mumbai, said it was a 50/50 call as to whether Rajan cuts the MSF to 9.25 per cent.
Several economists expect Dr Rajan to reverse some of the other rupee-supporting steps. He might relax a requirement that banks meet 99 per cent of their cash reserve ratio on a daily basis. The minimum was increased from 70 per cent previously, which drained liquidity from money markets but also choked off credit.
"Out-of-the-box solutions"
India Inc. is looking forward to some unconventional measures from Dr Rajan.
"We expect the new RBI governor to initiate measures that would enthuse the market participants, boost investor sentiment and bring confidence back in the economy," said Sidharth Birla, senior vice president of industry body Ficci.
Better communications:
In his first-day press conference, Dr Rajan spoke of the need for communication and a "clear framework" as to where the central bank is headed.
"We need a more comprehensive policy statement from the RBI underlining the outlook on inflation and guidance around the future of monetary policy framework, especially with regards to inflation targeting," said Gaurav Kapur, senior economist at Royal Bank of Scotland.
(With inputs from Reuters)