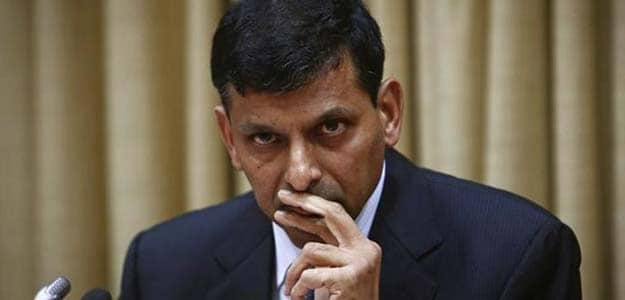 Governor Raghuram Rajan on Friday addressed India's top corporates on issues confronting the domestic and global economies. His speech came at a time when both the government as well as India Inc. have been gunning for a rate cut in view of the sharp slowdown in inflation.
Here are the important highlights of Dr Rajan's speech:
1) Boosting markets not the regulator's job: The RBI Governor stood his ground on interest rates and said central bankers have to go against popular opinion. The role of a regulator is not to boost Sensex, he said. Higher Sensex can at best be a collateral benefit not a primary objective... the underlying growth is more important, he added.
2) No tradeoff between inflation and growth: Dr Rajan said a central bank focused on containing inflation will ensure best conditions for sustainable growth. He added that "a glide path" towards lowering inflation to those levels worked best for India by ensuring moderate economic growth.
3) "Make for India" also important: For "Make in India" to succeed, the government needs to implement ambitious infrastructure plans and reduce the cost of doing business in India, Dr Rajan said. But "Make for India" is equally important because external demand is weak, he said.
4) India does not need to go out of the way to get foreign investors: "If we make it easier for young companies to do business in India, it will create a transparent and quick system and will do the same for foreign investors," Dr Rajan said.
5) Need for fiscal prudence: Noting that the new government has indicated that it will stick to the fiscal consolidation path, the RBI governor proposed a debate on whether India needed more institutions "to ensure deficits stay within control and the quality of budgets is high."
6) India needs foreign finance, but the best bet to attract foreign investment is through long-term equity or foreign direct investment, he said. FDI also brings new technologies and methods, Dr Rajan added.
7) Domestic demand should be financed through domestic savings: This will ensure systemic stability and not precipitate a crisis seen last summer, when hot money exited India at the first hint of a crisis, he said. "Some budgetary incentives for household savings could help ensure that the country's investment is largely financed from domestic savings," Dr. Rajan said.
8) World cannot absorb two Chinas: Over the last three decades, most East Asian countries have developed on the back of export-based growth. Counselling against such a policy, Dr Rajan said subsidizing exports with cheap inputs and undervaluing exchange rate will be unproductive as India is different from China.
9) Global economy remains weak: The US is the only major economy growing currently. Many economies are near deflation and secular stagnation has been building in the global system. Policy makers have to do more than resorting to monetary stimulus (print money) to lift growth.
10) Middle class growing anxious: Incremental growth is coming from new technologies and globalisation, which means that a lot of routine jobs have gone away. The middle class is desperately anxious in US and Europe, Dr Rajan said.