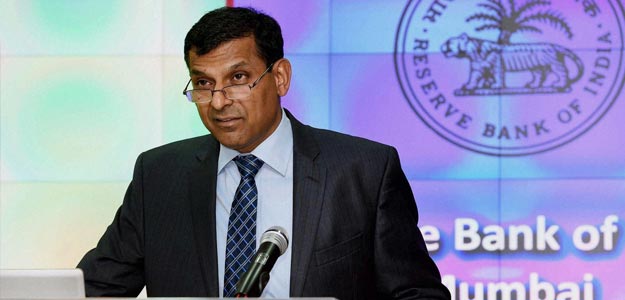 Mumbai: A year after promising to address the audience in Hindi, RBI Governor Dr Raghuram Rajan on Thursday walked the talk and delivered his keynote address in the official language at a function.
"It has become an integral part of customer service to work in Hindi in the changing economic scenario. That is the reason the RBI is always with you for promoting Hindi and other vernacular languages," he said.
Dr Rajan was speaking at the RBI headquarters while giving away the 'Rajbhasha Shield' awards for 2012-13 to the banking sector stakeholders this evening.
Last year addressing the award ceremony, Dr Rajan, who has spent most of his life outside India, had promised to speak in Hindi at the next Rajbhasha function, which was held today.
"Hindi and other languages in the country are like a bridge between the banker and the customer. This is the reason private banks are also using Hindi, although the Rajbhasha policy is not applicable to them," Dr Rajan said in Hindi and appeared at ease while speaking in the language.
Dr Rajan, a former chief economist at IMF, took over as the RBI Governor in September last year.