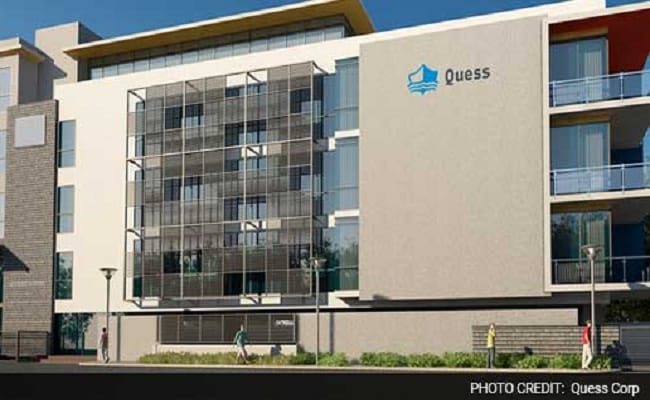 New Delhi
: Business services provider Quess Corp on Wednesday said it has entered into agreements to acquire stakes in Singapore-based Comtel Solutions and two domestic firms - Terrier Security Services and Simpliance Technologies - for undisclosed sums.
The company "has entered into a binding agreement of terms to acquire a majority stake in Comtel Solutions Pte Ltd marking Quess entry into the technology staffing domain in Singapore," Quess Corp said in a filing to the BSE.
The deal would also give a boost to Quess' operations in Asia Pacific markets such as Malaysia, the Philippines and Sri Lanka, where it operates, it added.
Initially, Quess will acquire a 64 per cent stake in Comtel, while the balance would be acquired in a phased manner over 2018-20, it added.
Comtel served around 60 clients and is Singapore's one of the largest independent staffing companies.
Quess and the current Comtel management will work towards rapidly expanding the platform bringing together their respective expertise and local knowhow, Quess said.
The Bengaluru-based company will also acquire a 49 per cent stake in Terrier Security Services India Pvt Ltd, marking its entry into the manned guarding and security solutions business, Quess Corp said in another filing to the BSE.
Commenting on the acquisition, Quess Corp chairman and CEO Ajit Issac said: "I see our partnership with Terrier as a strategic fit as it provides us a foothold into the manned guarding and security solutions space..."
Terrier has presence across 14 states spanning 60 cities.
"I am sure that this investment from Quess will enable Terrier to grow as a part of larger business services platform provider in India," Terrier founder Capt Ravi said.
In another filing, Quess Corp said that it has also entered into a definitive agreement to acquire a 45 per cent stake in Simpliance Technologies Pvt Ltd.
"Quess investment is focused on helping develop and ramp-up the Simpliance technology platform which is aimed at providing a one stop comprehensive solution for meeting the labour compliance requirements of corporates", Quess Corp said.