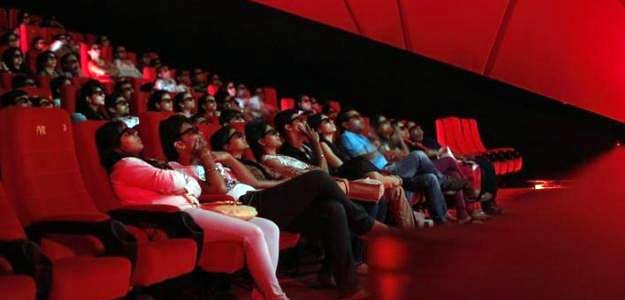 PVR shares jumped as much as 7 per cent on Wednesday to intraday high of Rs 870 after the company reported strong growth in its profit for the April-June quarter on account of higher revenues. PVR operates movie theatres across the country.
PVR's net profit grew over sevenfold to Rs 58 crore compared to Rs 7.5 crore in the corresponding quarter of previous fiscal. Its revenue grew 34 per cent annually to Rs 486 crore compared to Rs 362 crore in the year-ago period.

Its earnings were much above the Street estimates as analysts polled by NDTV had estimated PVR's net profit at Rs 39 crore on revenues of Rs 443 crore.

PVR's profit was driven by higher revenue from the movie exhibition (screening) segment, which grew 36 per cent annually to Rs 458 crore.


Speaking to NDTV, Ajay Bijli, chairman and managing director at PVR, said quality content and lower costs helped them report strong earnings in the Q1."All costs as a percentage of turnover are becoming lesser and lesser now. COGS (cost of goods sold) on F&B (food & beverages) was 29 per cent in last quarter now that has come down to 25 per cent... Similarly all cost lines are enjoying the benefit of economies of scale," said Mr Bijli.

Mr Bijli also said that due to quality content their occupancy rate increased to 38 per cent from 32 per cent in the first quarter of last fiscal.

PVR's revenue from the F&B segment, which has a margin of around 75 per cent, increased 16 per cent year on year to Rs 75 per person from Rs 64 per person year-on-year, said Mr Bijli.

During the reporting quarter, PVR acquired real estate major DLF's DT Cinemas for Rs 500 crore.

In a separate filing, the company said its board has approved "issue of non convertible debentures for a sum not exceeding Rs 500 crore subject to approval by the members of the company in the forthcoming Annual General Meeting".

PVR shares ended 5.25 per cent higher at Rs 857.85 apiece, outperforming the broader Nifty, which closed 1.22 per cent higher. (With PTI inputs)