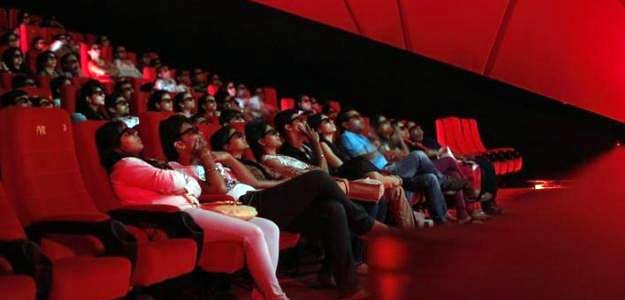 New Delhi:
Multiplex operator PVR Ltd on Friday reported a decline of 1.60 per cent in consolidated net profit to Rs 42.81 crore for the first quarter ended June 30.
It had posted a net profit of Rs 43.51 crore in April-June period a year-ago, PVR said in a BSE filing.
PVR's consolidated net sales were up 17.19 per cent to Rs 559.96 crore during the quarter under review as against Rs 477.81 crore in the year-ago period.
Its revenue from movie exhibition was up 40.91 per cent to Rs 532.45 crore in the first quarter of 2016-17 as against Rs 377.85 crore in the corresponding period of the previous fiscal.
PVR's earning from movie production and distribution was up 15.37 per cent to Rs 26.27 crore during the quarter as against Rs 22.77 crore a year-ago.
For 'Others' segment, which includes bowling, gaming and restaurants, earning was up 12.60 per cent to Rs 20.37 crore as against Rs 18.09 crore in the first quarter last fiscal.
Meanwhile, in a separate filing PVR informed that it would raise Rs 300 crore from the markets by issuing non-convertible debentures (NCDs).
Its board, in a meeting held today, has approved to issue NCDs of Rs 50 crore and has also asked "for the approval of members in the ensuing annual general meeting issue of non-convertible debentures for a sum not exceeding Rs 250 crore".
Shares of PVR were trading at Rs 1,147.25, up 0.38 per cent from previous close in the afternoon session.