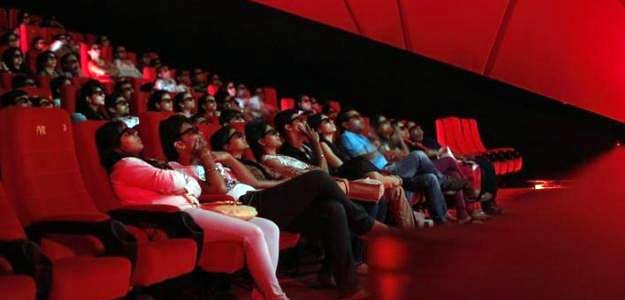 Shares of multiplex operators PVR and Inox Leisure jumped as much as 10 per cent and 7.2 per cent each respectively after the government gave its nod to a model law that allows shops, malls and cinema halls, among other establishments, to run 24x7 throughout the year.
Following this development, shares of PVR and Inox Leisure came in high demand. As many as 53,000 PVR shares changed hands compared with an average of 33,000 shares traded daily in the past two weeks on the BSE. Inox Leisure shares also saw a spurt in volume with 98,000 shares changing hands compared with its two-week average of 23,000 shares.
The law covers establishments employing 10 or more workers except manufacturing units and will provide freedom to operate 365 days with flexibility on timing to open and close.
Finance Minister Arun Jaitley said since "it is a model bill on a state subject, it will be sent to the states."
Shares of PVR ( ended up 3.16 per cent) and Inox Leisure ( ended up 2.84 per cent).