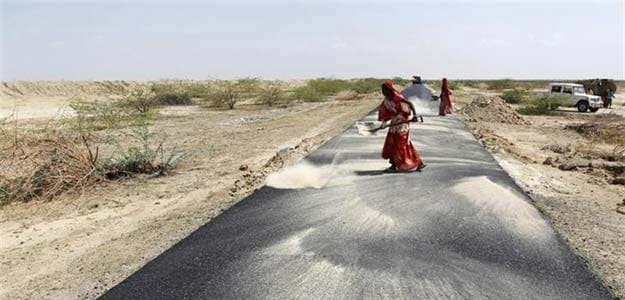 Punj Lloyd shares jumped as much as four per cent to an intraday high of Rs 27.10 on Tuesday after the company informed the exchanges that it has bagged a road project worth Rs 542 crore from the National Highway Authority of India.
In a release to exchanges the engineering conglomerate informed that "the company has secured a 41 km long, Rs 541.84 crore road project from National Highway Authority of India in Bihar."

The scope of work for the project includes four laning from 360.915 km to 402 km of the Gorakhpur-Gopalganj section of the National Hingway-28 in Bihar, the company said.

Punj Lloyd shares have outperformed the broader exchanges in last one week as the company reported robust earnings for the March quarter of FY2014-15 on Friday .

Punj Lloyd's net profit in the March quarter jumped to Rs 268.53 crore compared to Rs 5 lakh in the corresponding quarter of the last fiscal on the back of sharp rise in its other income.

The company has built a strong order book during the quarter. As on March 31, 2015 Punj Lloyd's total unexecuted orders stood at Rs 21,152 crore, the company said in a filing to exchanges.

Punj Lloyd shares closed 1.72 per cent higher at Rs 26.60 apiece, outperforming the broader Sensex, which ended down 0.41 per cent lower.

(With PTI inputs)