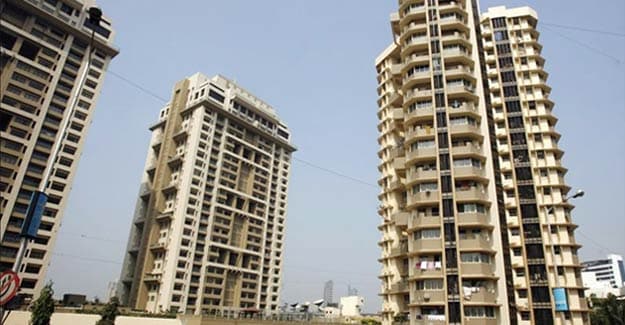 Buying a property is perhaps the biggest investment for salary earners, so buyers must undertake detailed planning before committing themselves to this long-term investment. However, for those looking to buy a house in Delhi or the National Capital Region (comprising Noida, Greater Noida, Gurgaon and Ghaziabad), a good deal might be around the corner.
Property prices in some pockets in Delhi and the NCR have fallen by over 20 per cent year-on-year, according to the National Housing Bank's Residex index, which tracks residential property prices across 26 cities in the country. In fact, Delhi is the only metro, where prices have dropped in the March quarter.
Property prices have fallen because a combination of sluggish economic growth, high inflation and high interest rates have impacted consumer spending. Developers are saddled with high debt and inventory levels forcing them to cut prices in some markets.
In Delhi, prices have dropped most in suburbs such as Dwarka and Mayur Vihar, where buyers can get two-BHK (bedroom, hall, kitchen) apartments starting Rs 65 lakh. Such apartments in NCR will cost much less depending on the stage of construction and location.
The sharp correction in property prices is not the only reason to go for a purchase in the near term. Here are some other aspects that one should consider before committing massive resources towards buying a property,
1) Further downsides to pricing capped: The formation of a stable government at the centre has bolstered sentiments in the real estate sector. According to Care Ratings, downside risk to pricing has reduced considerably in metro-cities and in case of tier II and tier III cities, prices are likely to increase in the range of 8 per cent to 10 per cent, with the expected recovery in volumes. The new government's focus on land and infrastructure development will also spur demand in properties and support prices.
2) Growth revival will help consumer sentiment: Home loan offtake has remained stagnant over the last three years because a sharp slowdown in the Indian economy impacted sentiments among salary earners. Salary hikes in India will average just 10 per cent in 2014, according to global human resources firm Aon Hewitt, when inflation has averaged 9.54 per cent from 2012 until 2014. However, with increasing prospects of an economic revival, sentiments are likely to rebound and will fuel property demand. Finance Minister Arun Jaitley expects the country to return to a sustained growth of 7-8 per cent or above within the next 3-4 years. (Read more)
3) EMIs will come down: High borrowing costs have been one of the biggest overhangs on property sales, but this may change with the expected decline in interest rates in the near future. EMIs on home loans are expected to come down by 8-10 per cent following the recent move by Reserve Bank of India to ease norms for banks to raise long-term funds for financing affordable housing projects, KPMG said in a recent note. Besides, the government has also increased the exemption limit on account of interest on loan in respect of self-occupied property from Rs.1.5 lakh to Rs 2 lakh. This will lead to additional tax savings for home loan consumers. (Read the full story here)